Support our advocacy for the Rule of Law in Australia
Whatever your politics, left or right, labor, liberal or greens, the membership is open to you, and we believe in Australia's best interests. Australia is facing a dangerous period and democracy is under serious attack.
Having members is not something we have pursued in the past. However, we are finding in our lobbying efforts on behalf of the people of Australia, that membership is increasingly becoming a parameter used by parliamentary committees and members of parliament to determine the support for an organisation's claims.
We'd like to ask you to consider becoming a member of our organisation to assist us in our efforts going forward in generating positive change for the people of Australia.
A list of all our submissions can be found here.
It is not intended that the membership should carry the right to vote nor the right to receive notice of meetings nor place on you any financial obligation. It is intended to be a simple means of communication between us.
There is no cost to members and names of members will not be disclosed.
Support the Education Programs
Also consider supporting the Education programs run by our sister organisation, The Rule of Law Education Centre.
The best check on government power and stopping government overreach is an educated and active community. The everyday, law abiding citizens who make sure they and their fellow Australians are provided with justice by protecting the key foundations of our democracy such as freedom of the press, an independent judiciary and equality before the law. This can best be done by groups that are separate to the government (and the whims of their funding) and focused on students.
The Rule of Law Education Centre successfully delivers education programs, resources, excursions and teacher training to schools throughout Australia. For more information of their Education Programs click here.
It is a gift deductible recipient so you can claim a tax deduction for donations over $2. Please click here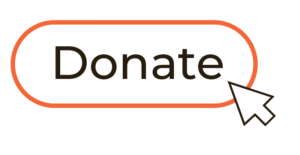 or go to https://www.ruleoflaw.org.au/donations/
Number of Members who have joined since February 2022
Become a Member
Fill in the below details to become a Member of the Rule of Law Institute of Australia.