ABC/Nine loss in Chau Chak Wing case damages defamation reform calls
Chris Merritt                 7 January 2021
Published in the Australian Newspaper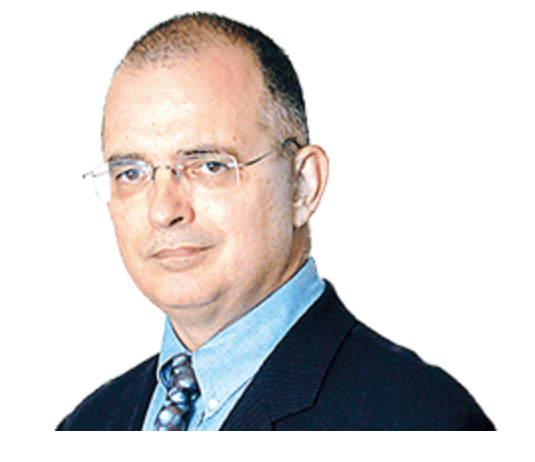 The credibility of calls for defamation reform suffered a blow this week from an unexpected quarter — the ABC and Nine Entertainment, two of the biggest players in the media industry.
They were thrashed in court on Tuesday at the hands of billionaire businessman Chau Chak Wing over a 2017 Four Corners report fronted by reporter Nick McKenzie. That report, a joint project of Nine and the ABC, has now been found to have included untrue and defamatory imputations that Chau was a member of the Chinese Communist Party and used bribes to further China's interests.
After the way this case unfolded, Chau's victory was inevitable. The real story, however, is what these proceedings have revealed about Four Corners. When the ABC and Nine tried to prove the truth of their defamatory imputations, their "vague" arguments were repeatedly struck out by the Federal Court and criticised for using "circular reasoning".
After losing, and being ordered to pay $590,000, the ABC and Nine tried to portray this as a case in which the odds were stacked against them by an unbalanced defamation law. By doing so, they must have thought nobody would read the extensive Federal Court rulings outlining in detail their inability to prove the truth of what they had said about Chau.
In a joint statement, Nine and the ABC said this week they were deeply disappointed and urged politicians to "enact defamation law reform" to "balance the playing field".
Reform is needed. But it would be a mistake to change the law to accommodate the sort of conduct that has been exposed in these proceedings.
'No content of substance'
In August 2018, when judge Steven Rares first threw out their defence of justification, or truth, he was concerned about "sweeping and imprecise particulars", "hearsay", "speculation" and "circular inferential reasoning". Some parts of the particulars were "embarrassing because they were conclusory and had no content of substance".
In August 2019, a full bench of the Federal Court unanimously rejected an appeal against Rares' ruling. In the view of judges Anthony Besanko, Robert Bromwich and Michael Wheelahan, the particulars of the truth defence drawn up by the ABC and Nine had "many problems" including "vague allegations", "vague words" and was "untenable".
In October of that year when the ABC and Nine again sought leave to reformulate their truth defence in an acceptable manner, Rares again threw it out and said their first attempt had "sought to justify serious allegations against Dr Chau that they had not properly investigated. Nor had they attempted to collect any admissible evidence in support of the proof of those very serious allegations."
In an amazing coincidence, soon after Tuesday's judgment was handed down, Liberal backbencher Tim Wilson tabled an FBI case file in the House of Representatives.
He told parliament it had come into his possession and that it revealed that Chau's company had made payments to the bank account of the former president of the UN general assembly.
The documents revealed the FBI had questioned Chau, Wilson said.
Wilson might not have been aware that the FBI case file had already been examined by Rares on October 10, 2019, and it had failed to persuade the judge it was of sufficient value to justify another re-pleading of the truth defence.
The transcript of that day's hearing shows Rares said: "I really can see why the United States didn't charge Mr Chau if this is all you've got. I mean, they're not charging him …"
The judge later added: "Well, at the moment I can't see how anyone could charge him on this material."
The FBI report had been filed in court on September 30, 2019, by Minter Ellison, acting for Fairfax and McKenzie. An extensive report of Wilson's statement about this document appeared on the front page of The Age on Wednesday written by McKenzie and Chris Uhlmann. No mention was made of the fact that its value had already been assessed by Rares.
'Faith was vindicated': Chau
In Chau's view, a free press is an important part of a healthy democracy, "but journalists and news organisations must be held accountable when they publish misleading and untrue articles".
"I put my faith in the Australian legal system, and that faith was vindicated," Chau said.
"I am very grateful to the Federal Court of Australia for its fair hearing throughout this case.
"I am an Australian citizen. I would never do anything to harm this country or its people.
"I am a true believer that our society can be better. We all have a responsibility to create an honest and healthy environment, free of fake news and misinformation. This will lead to a stronger, more harmonious Australia."
As well as a damages bill of $590,000, the ABC, Nine and McKenzie will face another hearing on February 25 that will determine how much they will need to pay Chau for his legal costs. They have also been hit with a permanent injunction that prevents the re-broadcast of the defamatory parts of the Four Corners program.
Rares found that Four Corners had broadcast untrue, indefensible imputations that accused Chau of being a member of the Chinese Communist Party, secretly lobbying for the Communist Party, donating enormous sums to Australian political parties as bribes to advance the interests of the Communist Party, paying a $200,000 bribe to the president of the United Nations General Assembly, and knowingly being involved in a corrupt scheme to bribe the president of the General Assembly.