Christian Porter's blind trust avoids 'conflicts of interest'
Chris Merritt                 23 September 2021
Published in the Australian Newspaper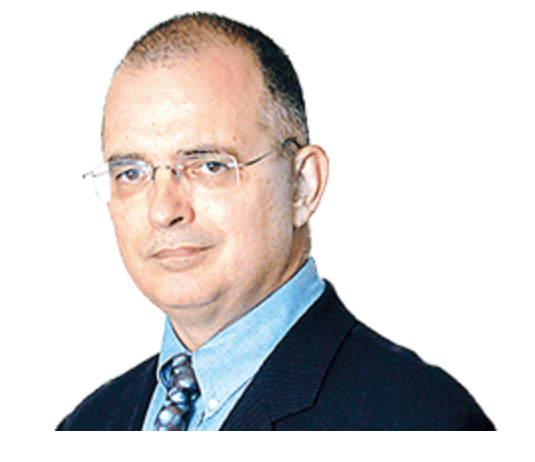 Last week, when Christian Porter was under attack for using a blind trust to help pay for his defamation case against the ABC, the former attorney-general and industry minister received some free advice on how to finance litigation.
It came from Greens senator Sarah Hanson-Young who won $120,000 in damages when she was defamed by former senator David Leyonhjelm.
Hanson-Young told her Twitter followers on September 15: "FYI when I took legal action after suffering harassment in the parliament, I was able to do so with the support of a crowdfund.
"Hundreds of Australians contributed to that fund and I am forever grateful. These donors have been listed on the parliament register, as they should be."
Hanson-Young did herself no favours by drawing attention to her filing with the parliamentary register. It shows that, just like Porter, she received money from mystery donors whose identities have been withheld from the public.
But here's the twist: Porter's mystery donors contributed to a blind trust whose entire purpose was to prevent conflicts of interest by ensuring Porter never knew who helped his legal battle with the ABC.
Withholding that information served the public interest by eliminating any possibility that his donors would receive favoured treatment from the government.
Now consider Hanson-Young's entry on the register of interests.
Last week the Greens senator gave the impression that all those who helped finance her legal action were listed on the register. The implication is that if she ever uses her position to reward those people the register makes it possible to hold her to account.
Compared to blind trusts, this method of avoiding the risk of conflicts is cumbersome and requires regular monitoring of the register. It breaks down altogether if the information on the register is inadequate.
Hanson-Young's entry shows the senator has allowed a handful of financial backers to hide their identities behind obviously fake names such as "Phoenix The whippet girl" and "Poopy Head".
Some of the names that appear on Hanson-Young's register of financial backers are either blatantly fake or too obscure to provide any guide as to the donors' true identities.
They include: A Non, John51884010, Mary W, Anna B, Buzz Rainbow wolf, Geoff CB, Anne5597418226387985, Xander B, M G, stef stef, Dave C, Bin H, Nikki, E T and Leanne W.
For the senator to view this as somehow superior to Porter's blind trust is ludicrous.
Her filing has compromised the effectiveness of the register as a method of preventing the appearance of a conflict of interest.
On Wednesday, I called the senator's office to ask for her side of things.
It would be nice to know, for example, why she accepted money from Poopy Head.
The senator might have a good explanation. But by the time of writing, that phone call had not been returned.
Her activities on Twitter suggests she might not even know she accepted money from people with fake identities.
Nationals senator Matt Canavan seems to have had an inkling that something was wrong. On September 17, he asked on Twitter: "Did Sarah Hanson-Young accept heaps of anonymous donations to her legal fund?"
Hanson-Young replied: "Senator Canavan, I suggest you have a word with your mate Mr Porter. All donations to my legal fund have been declared on the parliamentary register – as they should be. Now, perhaps you could get your colleague to do the same."
Canavan was on the right track. What a pity he did not persevere and wade through the hundreds of names on Hanson-Young's register of interests. Instead he meekly wrote on September 20: "OK thanks for addressing that. I will take you at your word."
The register of interests is supposed to prevent the appearance of conflicts of interests – just like the blind trust that was used by Porter. But in this case, the register is not working as intended.
Its effectiveness depends on the quality of the information that is provided by politicians. And that is where the system ­failed with Hanson-Young.
This is not the case when politicians use blind trusts. By keeping politicians in the dark, they ensure there is no possibility that donors can buy influence with the beneficiaries.
There is nothing remotely novel about blind trusts. They are mentioned repeatedly in the statement of ministerial standards that was issued by Scott Morrison in August, 2018.
In 2007, when Kevin Rudd was federal Labor leader, he established a blind trust to take control of his family' share trading.
Once the trustee took over, Rudd and his family had no say in buying or selling assets and were not told about any transactions.
While this protected Rudd, it also protected those on the other side of transactions that made money for Rudd's trust. Even if those people subsequently received high honours from the government, they had the comfort of knowing it had nothing to do with deals that benefited Rudd.
Rudd's trustee would have engaged in deals with unknown parties that generated profits but which were unknown to Rudd. There is little difference between this and what happened inside Porter's blind trust.
Porter's trustee assembled a legal fighting fund and kept Porter from knowing the identity of the donors. Both trusts generated financial benefits for politicians from unknown third parties.
Neither man did anything wrong. Yet Porter was hounded from office and Rudd was not.
From the perspective of defamed politicians, blind trusts and crowdfunding are both effective in raising money.
But the most important issue is their effectiveness in preventing the appearance of a conflict of interest.
Blind trusts do that admirably.