DPP Sally Dowling faces a tough call on Jarryd Hayne prosecution
Chris Merritt                 18 February 2021
Published in the Australian Newspaper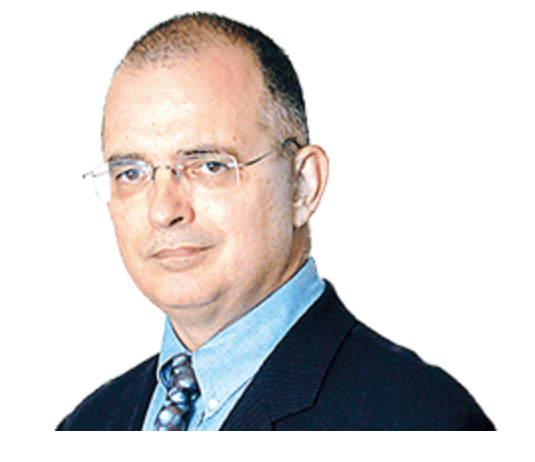 Jarryd Hayne might be out of prison but this celebrity footballer is not off the hook. The question now is whether he will face a third trial on the same sexual assault charge.
That decision rests with Sally Dowling SC, the relatively new Director of Public Prosecutions in NSW. Her decision, whatever it is, will almost certainly be contentious.
In the current political environment of hypersensitivity to gender issues, abandoning a sexual assault prosecution against a high-profile sportsman would be red meat to activists.
But consider the alternative. Should anyone be tried three times on the same charge? Is that fair?
Hayne has already faced two trials – both of which misfired through no fault of his own. The first trial ended with a hung jury. The conviction in his second trial was quashed on Monday by the Court of Criminal Appeal.
He spent more than nine months in prison on the basis of that legally flawed verdict.
Requiring a third trial on the same charge will leave Dowling vulnerable to accusations of oppression – something that is anathema in this country and in the US.
It is difficult to see how she can avoid becoming embroiled in controversy. There is a clear public interest in having serious criminal charges resolved, but there is another public interest that could pull the DPP in the opposite direction.
The US Supreme Court explained this idea in 1957 in a decision known as Green v United States that has been cited in Australian courts:
"The underlying idea, one that is deeply ingrained in at least the Anglo-American system of jurisprudence, is that the state with all its resources and power should not be allowed to make repeated attempts to convict an individual for an alleged offence, thereby subjecting him to embarrassment, expense and ordeal and compelling him to live in a continuing state of anxiety and insecurity, as well as enhancing the possibility that even though innocent he may be found guilty."
When these principles come into conflict, as they do in this case, prosecutors in NSW have formal guidelines to help them navigate this jurisprudential minefield.
But in the end, the decision is one for the discretion of the Director of Public Prosecutions.
So what sort of person is Sally Dowling?
She had a very tough start when she went to the Bar. In November last year, soon after her appointment as DPP, she gave an interview to The Australian that provided an insight into her treatment.
She related how, on her first day at the Bar, a senior barrister (now deceased) put his hand up her skirt. Four days later, this man again made unwelcome physical contact.
That article, published on November 5, says Dowling immediately reported the first incident to a senior barrister in chambers and after the second incident she asked whether she should go to the police.
There were no more incidents but at the end of the year, when she applied for a permanent position in those chambers, she was unsuccessful.
If Dowling is considering abandoning the Hayne prosecution, the prosecution guidelines in mean she will need to ensure that someone from her office discusses this with the woman who complained about Hayne.
That discussion will need to be much more than a quick telephone call.
The complainant needs to be presented with a summary of the reasons for dropping the charge and should be given enough time to make a proper response.
That response must be considered by the prosecutors but it will not be determinative.
They are also required to consider Hayne's time in custody.
"It is the public interest, not any private individual or sectional interest, that must be served," the prosecution guidelines say.
So does it serve the public interest to subject Hayne and the complainant to a total of three trials and an appeal over the same incident?
The practicalities are not the issue. Evidence was recorded from both parties during the first trial and should still be available.
The issue is one of fairness. And this is where it is worth keeping in mind the differences between the Hayne case and what happened in 2016 when the Court of Criminal Appeal prevented another man, Luke Lazarus, from facing a third trial on the same charge.
The difference is that Hayne has never been acquitted while Lazarus was.
There was no verdict from Hayne's first trial and a second jury trial was legally flawed. Lazarus, by contrast, was initially convicted of sexual assault which was quashed on appeal.
He was then retried and acquitted – which triggered an appeal by the Crown.
Even though the Court of Appeal in the Lazarus case accepted that one of the appeal grounds against the acquittal had succeeded, it refused to order a retrial because it would give rise to unfairness.
The judges had a point.
The never-ending Lazarus prosecution had started to look like persecution. When the judges called a halt and declined to disturb his acquittal, Lazarus had spent almost a year in prison and had been through two trials and two appeals over an accusation that dated back five years.
Hayne could go the same way. The incident at the heart of this case dates back to 2018 and if the DPP decides to prosecute again, that will make three trials.
If that results in a conviction, does anyone doubt that Hayne will appeal once again? That would put him ahead of Lazarus: three trials and two appeals compared to two trials and two appeals. Like it or not, the DPP is in the hot seat.