Equality before the law swept under the carpet by both sides
Chris Merritt                 13 August 2020
Published in the Australian Newspaper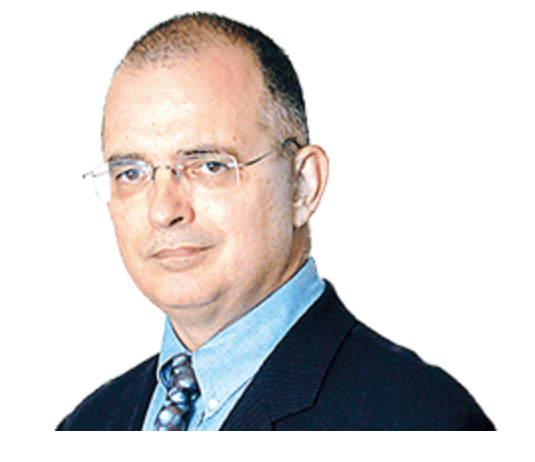 The audacity of the move to strip Clive Palmer of access to remed­ies available in the West Aust­ralian courts shows that both sides of politics in that state have little real commitment to equality befor­e the law.
The politicians have acted because­ Palmer had a winning hand in his dispute with the state government. He had complied with the rules governing the development of mining projects and the state government had not.
Palmer said that meant he was unable to sell a mining­ project to China and he wants compensation — $30bn, according to government­ estimates.
For different reasons, both sides of state politics are keen to ensure Palmer's argument will never see the inside of a courtroom. By legislative fiat, they have decided to absolve the state government of liability.
This dispute arose under form­er Liberal premier Colin Barnett. But the consequences of Barnett's actions threatened to derail the finance­s of the current Labor govern­ment.
Barnett's mishandling of Pal­m­er's proposal is beyond dispute. A February 28 decision by the WA Supreme Court reprod­uces large slabs of last year's arbit­ral decision on the affair by former High Court judge Michael McHugh.
McHugh wrote that in a 2014 arbitration he had "held that the premier of Western Australia, as minister for state development, had failed to give a decision within the time limit required by clause 7(2) of the agreement and noted that this failure was a breach of the ­agreement".
On Tuesday, when Attorney-General John Quigley gave his second-reading speech on the legislation expunging the state's liability, he gave a clear outline of what had gone wrong.
In essence, Barnett had no authority to reject Palmer's propos­al. He could only give it his approval, defer it or impose con­ditions. Yet Barnett rejected it as invalid.
Quigley told parliament that McHugh had found, while Palmer's proposal was defective, "it was nonetheless a proposal that had to be considered by the minister in accordance with the terms of the state agreement; that is, the minister had no ability to simply treat the proposal as invalid".
Since then, the dispute has expanded­. But it all comes back to Barnett's original error.
From a rule-of-law perspect­ive, retrospective legislation impos­ing a legal detriment on a named individual is an abomination. It is far worse than Barnett's original breach of the rules and is certain to attract close scrutiny when it inevitably finds its way to the High Court.
Judges do not take kindly to legislatures trampling on their turf by imposing penalties on individuals, absolving others of liability and blocking access to justice.
The scheme's explanatory memorandum says any conduct by the state in connection with Palmer's proposal "cannot be appealed­ against, reviewed, challenged­, quashed or called into question on any basis or be the subject of a remedy by way of injunction­, declaration, prohibition, mandamus or certiorari".
Liberal support for Labor's plan might surprise the Liberal Party's core supporters. In the past, Liberals elsewhere have supported­ the rule of law and associated­ ideas such as equality before the law.
By lining up with Labor, the Liberal Party in WA is now complicit in eroding these principles while running a protection racket for Barnett, the man who almost cost WA $30bn.
This narrows the gap between this country and those unfortun­ate places where the interests of the state take priority over due process and equal protection.