Federal ICAC: Who's behind this … and why
Chris Merritt                 19 May 2022
Published in the Australian Newspaper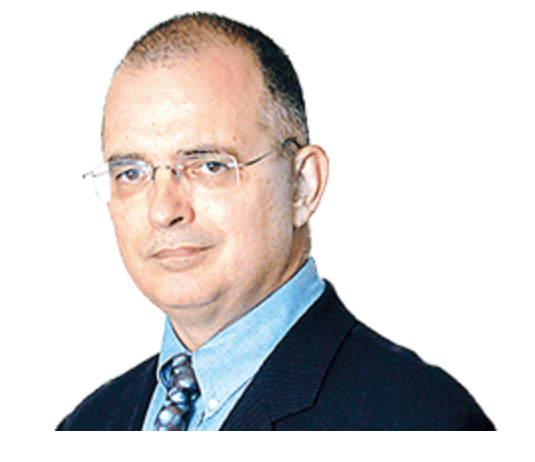 The key to understanding the ­latest open letter from retired judges is to recognise who is ­behind it, who stands to benefit and who it is intended to hurt.
The letter was organised by the Centre for Public Integrity, which has deep connections with ICAC in NSW, a commission accurately described by Scott Morrison as a kangaroo court. In response, ICAC commissioner Stephen Rushton says those describing his organisation as a kangaroo court are "buffoons".
Rushton is part of ICAC so his anger is understandable. Now consider the position of those who organised the open letter, the Centre for Public Integrity. ICAC alumni feature prominently.
Directors include Anthony Whealy, a former judge and ­assistant commissioner of ICAC; Geoffrey Watson SC, a former counsel assisting at ICAC; and until his death in 2020 former ICAC commissioner David Ipp was also a director.
By mobilising 31 retirees just days before the federal election, it looks like the Centre for Public ­Integrity, just like Rushton, is striking back at the Prime Minister for calling a spade a spade.
Another director of the Centre for Public Integrity is Stephen Charles, a former Victorian judge who in 2019 was rebuked by former Law Council president ­Arthur Moses SC. Charles had ­described the Coalition's plan for a commonwealth integrity commission as "fraudulent" – a term Moses said was "a very serious ­assertion that should not have been made". Last December, this newspaper published an apology over an article by Charles and Whealy that made fundamental errors while seeking to proselytise on ­behalf of ICAC.
Fellow director Watson, who is frequently cited in parts of the media as an authority on integrity, was cautioned by the NSW Bar Association in 2016 after it found he had engaged in unprofessional conduct. Watson had made statements in the media about "the bloody Liberal Party".
In 2019, a report by ICAC ­Inspector Bruce McClintock SC that was tabled in the NSW parliament found that Watson's conduct when he was counsel assisting had "caused serious damage to the public standing of the commission, which may well have reduced its ability to perform its important public function of ­attacking corruption".
Under that plan a national ­integrity commission would be led by a judge, a retired judge or someone qualified to be a judge.
The latest open letter is also ­silent on how much money the boss of this organisation would be paid. But keep in mind that Peter Hall, who runs ICAC in NSW, takes home $780,512 – that's more than the Chief Justice of NSW, the Chief Justice of the High Court and the Premier of NSW.
If there is to be a federal integrity commission, it needs to pursue justice, not publicity. It should be an accountable law enforcement agency in which parliament makes the law and the commission investigates, prepares a brief of evidence for the Director of Public Prosecutions and accepts that in this country wrongdoers are punished by real courts, not commissions.