Government can restore original goal of class actions with bill
Chris Merritt                 7 January 2021
Published in the Australian Newspaper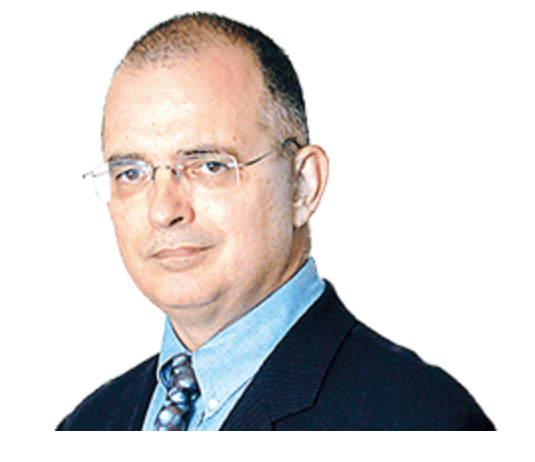 Instead of complaining about the coming changes to class actions, the key players in this industry should consider themselves lucky. The government has stepped in to protect consumers. Yes, law firms and litigation funders will lose revenue, but it could have been worse.
Yet instead of counting their blessings, all we are hearing from the key players in this industry is how dreadful it is that they will be forced to give clients a bigger share of the payouts.
What did they expect? Too many class actions have left consumers with little more than chump change while lawyers and litigation funders grabbed almost half of the payouts.
The system has been plundered by service providers.
A recent report by the Australian Law Reform Commission found in cases involving litigation funders, the median return to plaintiffs was just 51 per cent of the payout.
Class actions were intended to be an efficient system of compensation for people who have suffered loss or damage. Yet no system of compensation can survive if transaction costs are devouring half of the benefits.
If the Bill before the senate is approved, the original goal will be restored. Consumers in most class actions will be guaranteed at least 70 per cent of the payout while law firms and funders will be restricted to 30 per cent
It is understandable that lawyers and funders are fighting to preserve their status quo. But their arguments need to be kept in perspective.
Regulatory inaction has handed them excessive profits at the expense of their clients. And even now, they will be the beneficiaries of concessions that seem designed to avoid subjecting lawyers – particularly those in Victoria – to an onerous layer of federal regulation.
Here's how it works: litigation funders, which take a percentage of their clients' payouts in class actions, are subject to federal regulation and hold an Australian Financial Services Licence.
Yet while funders must hold an AFSL, it looks like the scheme before the senate might not subject contingency fee lawyers to this requirement. A test case might be needed to resolve that question.
This is a huge concession to lawyers in Victoria – the only state that permits lawyers to join the funders in charging US-style contingency fees.
By declining to require contingency fee lawyers to hold an AFSL, the government has handed them a competitive advantage over the funders.
They are both in the business of selling similar financial products. Yet only the funders need to be licensed. This has not gone unnoticed by Omni Bridgway, one the leading funders, which believes the products are sufficiently similar to justify consistent regulation.
Nowhere in the Bill before the senate is there any move to attack Victoria's shift to contingency fees. This is despite the fact a 2020 senate inquiry found that "the public interest outcomes potentially achieved with the availability of contingency fee billing in class actions are not outweighed by the potential for their exploitation for the benefit of lawyers' profits".
The government's restraint on contingency fees is all the more noteworthy given the position of the Law Council in a research paper it released in November.
That paper says: "The Law Council is not persuaded that potential marginal gains in access to justice are outweighed by the risks to the ethical duties of lawyers and the potential effect that compromise of these duties could have in respect of the interests of class members.
"Given that the risks for a law firm conducting litigation on a contingency fee basis are so high (for example, they face the possibility of not being paid for significant work or, depending on the contingency fee scheme, of being required to cover an adverse costs order), it is unlikely that firms will conduct small or risky cases under such arrangements.
"This means that the potential for contingency fees to increase legal advice beyond what is already provided is, in the Law Council's view, minimal,"
The other big concession for Victoria's contingency fee lawyers is that there is no move to give the Federal Court exclusive jurisdiction over anti-business class actions based on the Corporations Act. This had also been recommended by the 2020 senate inquiry that was looking for a way of preventing contingency fees from supercharging anti-business class actions.
Instead, the Bill before the senate seeks to impose consistent rules on litigation funding agreements in all courts – state and federal – something that the Association of Litigation Funders believes is constitutionally vulnerable.
That view is outlined in an opinion by former Solicitor-General Justin Gleeson SC and barristers Sebastian Hartford-Davis and Myles Pulsford.
But consider what might happen if consistent rules on funding agreements are struck down. That might be enough to persuade the government to revisit the report from that 2020 senate inquiry and strip all state courts of their ability to deal with class actions under the Corporations Act.
That would give the Federal Court exclusive jurisdiction over the most lucrative form of class action – those lodged against companies. That would mean Victoria's contingency fee lawyers would be restricted to second-order cases. They would be free to run matters in the state's courts that do not involve corporate Australia and, most importantly, their insurers.
Victoria's contingency fee regime has no statutory cap on the percentage that can be charged by lawyers. But if the big cases shift to the Federal Court, lawyers might still be better off under the federal scheme's 30 per cent cap on transaction costs.