A return to sanity for disclosure class actions
Chris Merritt                 7 January 2021
Published in the Australian Newspaper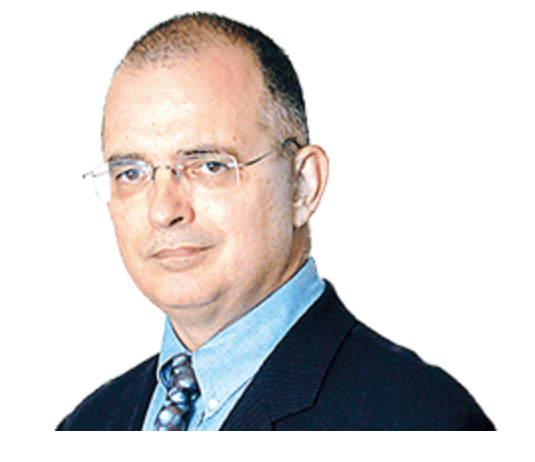 Christian Porter's plan for a Commonwealth Integrity Commission is outlined in two draft bills that run to a combined 413 pages. Tucked away in a schedule are new offences that might eventually come to be known as "Mark Dreyfus's Law".
These offences would inevitably require Dreyfus, who is federal Labor's spokesman on legal affairs, to rethink one of his party's key tactics — and advise his colleagues to do the same or risk going to prison for two years.
Porter, as federal Attorney-General, has drawn up a plan that gives great emphasis to the presumption of innocence, which means treating those who are under investigation by law enforcement agencies as innocent until a court rules otherwise.
This is the logical basis for his proposal to insert a new division in the Commonwealth Criminal Code that aims to stop politicians and anyone else from using baseless referrals to law enforcement agencies to damage the reputation of others.
Porter's scheme would impose a penalty of two years in prison for anyone who makes a false or misleading allegation of wrongdoing to a commonwealth investigative agency and then publicly discloses this with the intention of damaging someone's reputation.
A breach of this provision could kill a political career. Section 44 (ii) of the Constitution says those who have been convicted of an offence punishable by a year or more in prison cannot be chosen for federal parliament or retain their seats.
When outlining his CIC scheme to parliament, Porter referred to the fact that Labor had made "10 failed referrals on serious criminal matters, all of which have come back with zero".
The list of Coalition politicians who have been the subject of baseless referrals — and associated media reports — is almost like a roll of honour. It includes Porter, who was referred by Dreyfus last year to the Australian Federal Police over the appointment of a new member of the Administrative Appeals Tribunal, Jane Bell. Others referred to the police by Dreyfus include Energy Minister Angus Taylor (twice), Government Services Minister Stuart Robert and former attorney-general George Brandis.
Public disclosure of reckless or false allegations to federal investigative agencies is the main offence outlined in what would be a new part of the criminal code that would formally be known as Division 137A.
Porter has designed this ­offence in a way that means politicians and everyone else will still be able to safely refer suspected wrongdoers to the police. But this process would no longer be vulnerable to political pointscoring and manipulation.
The least complicated way of complying with this provision would be to make absolutely sure that allegations of wrongdoing are true before they are referred to the authorities and made public. A lack of rigour would have deadly consequences.
If the facts are uncertain, another course would be to ensure that no public statements are made at the time of the referral and to simply wait for the justice system to do its work.
If a public statement is made, and the allegation turns out to be false, the focus would turn to whether the person making the allegation was reckless as to the truth, whether they knew the statement was false, whether information had been omitted that made the allegation misleading, and whether this was all done with the intention of damaging someone's reputation.
Until now, the AFP has been one of the main recipients of federal Labor's allegations about members of the government. But Division 137A would also impose criminal liability on attempts to inflict reputational damage by referring false allegations to the CIC, Australian Crime Commission, Australian Securities & Investments Commission and Australian Taxation Office.
They would all be safe from political manipulation.
This focus on the primacy of the justice system is in line with Porter's plan to restrict the CIC's ability to conduct public hearings that can destroy the reputation of innocent people.
This is the polar opposite of what happens at the NSW Independent Commission Against Corruption, where the destruction of reputations, long before a matter reaches court, is a predictable outcome.
An incident on Thursday in the NSW parliament highlights this problem.
One Nation's Mark Latham, who has been pursuing Premier Gladys Berejiklian, made a statement in the Legislative Council under parliamentary privilege referring to certain matters that he said had been "exposed at ICAC on the 15th of last month".
On October 15, ICAC had mistakenly published a transcript on its website of testimony given in private by former politician Daryl Maguire who has made a number of admissions. Maguire once had a close personal relationship with Berejiklian.
After the transcript mistakenly appeared on ICAC's website for 33 minutes, Chief Commissioner Peter Hall issued an order that no part of the transcript should be "published, copied or described in any manner" that may reveal its contents.
Latham was entitled to make statements under parliamentary privilege, even if those statements concerned matters covered by Hall's order. But there is now a strong likelihood that someone provided Latham with the transcript. The only other possibility is that Latham was monitoring ICAC's website for those crucial 33 minutes on October 15, remembers what he saw and can still quote the exact words.
Hall's order restricting publication of the transcript was made under section 112 of the ICAC Act, which imposes a jail term of 12 months for breaches.
ICAC inspector Bruce McClintock QC is conducting an inquiry into ICAC's inadvertent publication of the transcript. Latham is protected by parliamentary privilege and has therefore done nothing wrong.
But someone has. And that looks a lot like corruption.