ICAC a poor model to follow if transparency matters
Chris Merritt                 21 April 2022
Published in the Australian Newspaper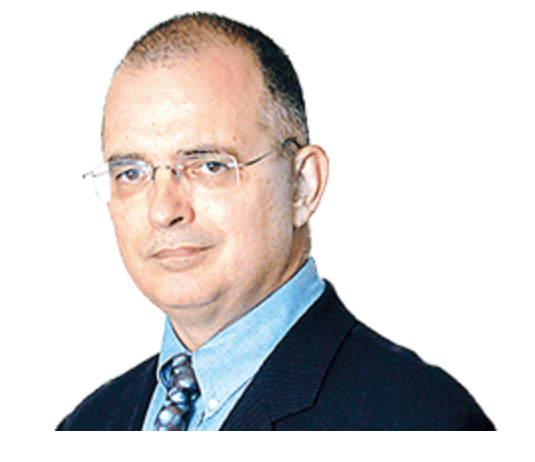 The rhetoric about a federal anti-corruption commission based on the NSW model is all about transparency – exposing conduct that could adversely affect public administration.
Yet a gulf has emerged between this rhetoric and reality. Those who look to ICAC as a model for a national integrity commission need to look a little closer at this organisation's ­conduct.
The Independent Commission Against Corruption is happy to use its powers to expose others to public scrutiny but it has been fighting hard to maintain secrecy over how it dealt with its own unlawful conduct of just a few years ago.
ICAC wants nobody to know how it persuaded the NSW government in 2015 to retrospectively validate dozens of inquiries and findings that had no basis in law.
Litigation under the Government Information (Public Access) Act to force the commission to divulge that information has yielded only limited success. It has confirmed that documents exist that outline its lobbying efforts with the selected journalists and politicians.
ICAC won a ruling late last year that prevents disclosure of that material and has just fended off an appeal in the NSW Civil and Administrative Tribunal.
But this fight is not over. Another appeal is being considered and ICAC has not yet made a decision on whether to release one category of documents after being asked by the tribunal to reconsider its position.
A separate GIPA application has also been lodged with the Department of Premier and Cabinet.
That might not cast light on ICAC's contacts with journalists, but it could result in the department releasing the documentation that ICAC sent to the government – and the government's response.
Regardless of the final outcome, this affair has done great harm to the commission's credibility. Instead of fighting corruption, it persuaded the NSW government to corrupt one of the core principles of the rule of law.
It took away legal rights and it did so retrospectively.
The documents at the heart of this affair cover a period seven years ago after the High Court made it clear that ICAC had been running investigations and making findings that had no basis in law.
It subsequently emerged that 128 people had been adversely affected by ICAC's mistaken understanding of its own governing statute.
In order to placate the commission, the government of former premier Mike Baird took away the right to a legal remedy for all those who had been harmed by ICAC's mistakes.
The GIPA application against ICAC had been lodged by solicitor Andrew Christopher, who had hoped to provide the documents to his client, Cascade Coal chairman John McGuigan, who is bitterly disappointed. "People are looking at a federal ICAC to ensure transparency.
"But once we gave the NSW commission power they are doing everything in their power to ensure a lack of transparency," McGuigan said.
Baird's Validation Act had the effect of preventing Court of Appeal president Margaret Beazley – who went on to become NSW governor – from proceeding with a draft declaration that ICAC had invalidly declared McGuigan and other Cascade directors corrupt.
The most egregious aspect of this affair is not that ICAC made a series of errors.
The most regrettable part of this affair is that the government sided with an agency that had engaged in unlawful conduct.
This is the opposite of what ICAC had been set up to achieve.
Even without the documents that ICAC refuses to disclose, this incident should be viewed as a warning.
If any other government agency engaged in unlawful conduct it would be held to account – either by the government or the opposition. But every politician in NSW knows that picking a fight with this commission is not in their best interests.
The NSW government, under pressure from ICAC, undermined the rule of law in order to please an organisation that exercises an unhealthy degree of influence.
This commission appears to believe that secrecy is a concept that should not just protect its investigations, but its dealings with selected journalists and politicians to shape public opinion and change the law in its favour.
One of the most curious aspects of the debate about a national integrity commission is the fact the views of former judges are given so much weight.
In 2018 an open letter calling for a federal commission was signed by 34 former judges.
They wanted to give this commission an unjustified place in the national polity where it would hold public hearings and investigate not just breaches of the law but "all public decisions and conduct".
It might come as no surprise to learn that the model endorsed by the 34 retired judges would be run by either a judge, a retired judge or someone qualified to be a judge.
Instead of giving weight to the views of those in retirement, policymakers would be better served by taking note of the views of Chief Justice James Allsop of the Federal Court.
His judgment on March 15, in a negligence case known as Minister for the Environment v Sharma, is a voice of common sense that would protect the standing of the judiciary.
Allsop wrote: "When courts are invited to pass judgment on the reasonableness of government action or inaction, they may be confronted by issues that are inappropriate for judicial resolution, and that, in a representative democracy, are ordinarily decided through the political process …
"Courts have long recognised the inappropriateness of judicial resolution of complaints about the reasonableness of government conduct where such complaints are political in nature."
Allsop, unlike the 34 retirees, would protect the judiciary from involvement in political controversy.