ICAC on trial as judge rules on Obeid inquiry
Chris Merritt                 15 July 2021
Published in the Australian Newspaper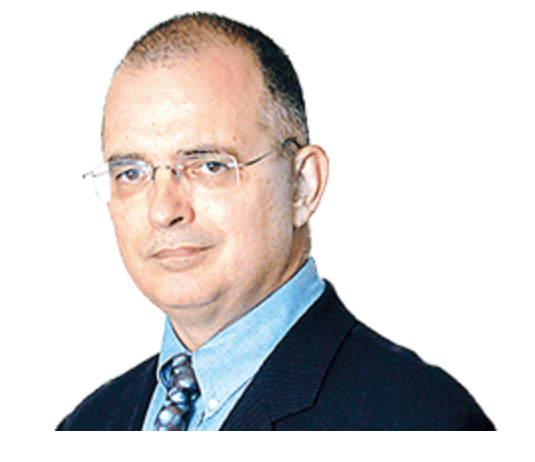 On Monday morning, Justice Elizabeth Fullerton of the NSW Supreme Court will hand down a judgment that will have an immense impact – not just on the people directly concerned, but on the way that state views its Independent Commission Against Corruption.
This judgment will amount to a forensic reassessment of much of the material that formed the core of one of ICAC's most startling inquiries.
Fullerton spent the best part of a year presiding over a complex trial and five months writing a judgment that will determine the fate of three men who were key figures in the commission's public hearings.
Her ruling will determine whether former mineral resources minister Ian Macdonald was part of a criminal conspiracy with former minister Eddie Obeid and his son Moses Obeid over the creation of coal exploration leases.
Most people could be forgiven for thinking this issue was settled long ago after ICAC released a series of reports in 2013 when that organisation was run by the late David Ipp, whose counsel assisting included Geoffrey Watson SC.
It was Watson who famously stated that those inquiries concerned "corruption on a scale probably unexceeded since the days of the Rum Corps".
Parliament responded to ICAC's assertions by cancelling coal exploration leases in 2014 in the belief that the process of issuing them had been corrupted.
But parliament might have jumped the gun. While the reports from those inquiries were forthright, and played well in the media, they were merely unproven accusations.
Fullerton will have the last word – and this is why parliament and ICAC have an interest in Monday's judgment almost as great as that of Macdonald and the Obeids.
What if the judge finds Macdonald did not conspire with the Obeids? What will that do to the logic underpinning the cancellation of those leases?
Premier Gladys Berejiklian would need to come to terms with the fact that one of her predecessors, Barry O'Farrell, enacted legislation that destroyed property rights, contractual rights and common law rights based on unproven allegations that are not in line with the findings of the Supreme Court.
Berejiklian would need to decide whether to save ICAC's blushes by disregarding Fullerton or unscrambling the mess with a policy response that respects the court as the final arbiter of legal rights and liabilities.
If there is a divergence between ICAC's assertions and Fullerton's findings, Berejiklian's safest course is to respect legal ­reality.
ICAC is not a court, and it is not bound by the rules of evidence. Its findings are not the result of the rigorous adversarial testing that is found in the courts, they fall short of the criminal standard of proof and – most importantly – the merits of its decisions cannot be tested on appeal.
Fullerton, by contrast, is bound by all those things. And that is why the courts, not ICAC, have the last word. The commission puts on great show trials, but that's all they are. Questions of guilt and innocence are beyond its remit.
If Monday's judgment on Macdonald and the Obeids differs from ICAC's assessment, and that is a real possibility, keep those differences in mind.
Depending on what she finds, Fullerton's ruling could be the critical element that persuades NSW that this organisation needs reform.
It comes at a time when the parliamentary committee that oversees the commission must be very close to issuing the report from its inquiry into reputational harm inflicted on those who appear at ICAC's public hearings.
The Rule of Law Institute has urged this committee to support an exoneration protocol to provide a remedy for innocent people who are adversely affected by the commission.
Fullerton will also provide context for a pending decision by the state's Civil and Administrative Tribunal that is considering whether to force ICAC to disclose 16 documents. They include details of its communications with the media and politicians before the government retrospectively changed the law in 2015 to protect ICAC from the consequences of its unlawful actions.
The fact that an anti-corruption agency engaged in unlawful conduct is startling enough. But the real surprise is why the state government, then led by Mike Baird, changed the law to excuse this wrongdoing.
The answers might be found in those 16 documents. Some of them, according to ICAC's argument in the tribunal, are cabinet information.
The events being considered by Fullerton all took place before May 2008 and were part of an ICAC investigation that started in 2011 and was described by Watson as the most important ever undertaken by the commission.
Yet 13 years after these events are alleged to have taken place, and almost eight years after Watson's "Rum Corp" assertion, some might be surprised by the nature of the case that was presented to Fullerton.
The indictment does not accuse Macdonald and the Obeids of engaging in misconduct. It is far more circumspect. It alleges that they conspired – or reached an agreement – for Macdonald to misconduct himself.
In February, when prosecutor Sophie Callan SC closed the Crown case, she described it as an "overwhelming circumstantial case".
Circumstantial? After 13 years and all those headlines?
If Fullerton acquits the three men it will be the second failed prosecution against Macdonald. In June, 2017, he was jailed over another ICAC-related matter only to be released in February, 2019, after the conviction was quashed over a flawed jury direction. He is awaiting retrial.
Whatever the outcome on Monday, parliament should never again take a punt on this agency's unproved accusations. The courts are there for a reason.