ICAC reform plan looks likely to be toothless
Chris Merritt                 7 January 2021
Published in the Australian Newspaper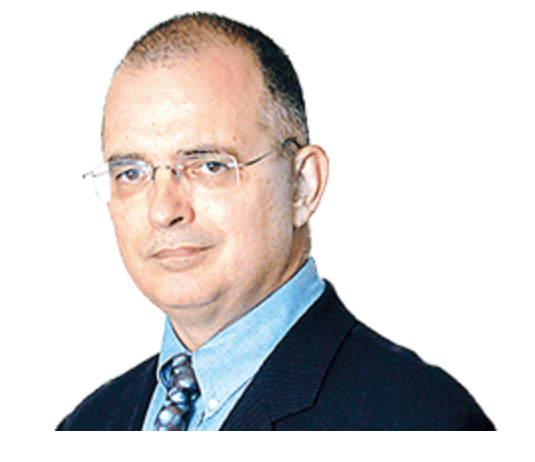 The final touches are being made to the latest "reform" plan for the NSW government's anti-corruption agency. And if the talk is right, it will be only slightly less hopeless than its predecessors.
The plan, which is expected to be made public soon, is the result of an inquiry that has been under way since May last year and has heard horrific details from people who have suffered unjustly at the hands of the Independent Commission Against Corruption.
Yet one of the key recommendations from this inquiry is to hold another inquiry.
The pending report, as described to me this week, contains proposals that are so weak they seem designed to placate ICAC instead of holding this organisation to account.
This is the work of a parliamentary committee, not the state government, so there is a chance that wiser heads will prevail.
This committee is supposed to oversee ICAC but it must have averted its eyes from most of the injustices that emerged during its inquiry.
And when abuses were impossible to ignore – such as the retrospective validation of ICAC's unlawful conduct – it has chosen to provide a remedy for a mere handful of the victims of that conduct.
It is hard to avoid the conclusion that the committee's do – nothing approach is designed to ease tensions between two institutions that are vying for pre – eminence: parliament and this all-powerful commission.
Remember, the phone tapping and public hearing into former premier Gladys Berejiklian came amid an unresolved financial dispute over ICAC's demand for a budget that would never be cut.
The terms of reference for this inquiry required it to examine the reputational impact of being adversely named in ICAC's investigations, with particular reference to whether an exoneration protocol should be developed.
It heard testimony from people who were still traumatised years after being subjected to the ICAC treatment.
One innocent man, Richard Poole, was close to tears when he recounted the impact on his four sons after he was accused of wrongdoing.
Another innocent man, Charif Kazal, was so furious about what happened to him a decade ago that his submission to the inquiry needed to be redacted before it could be posted on the inquiry's website.
The Rule of Law Institute and two former ICAC inspectors have backed the need for an exoneration protocol. But if my information is correct, the oversight committee disagrees.
Poole and Kazal were caught up in one of the worst injustices associated with this commission. They both deserve a remedy.
Six years ago, when NSW was led by former premier Mike Baird, the High Court made it clear that ICAC had been exceeding its powers.
That meant it had made a series of determinations that had no basis in law.
It had unlawfully inflicted damage and, if the normal law were applied, it would have been required to make amends to about 128 people – just like anyone else who inflicted damage by an unlawful act.
If any other government agency had conducted itself like this, politicians would have been demanding the heads of those responsible. Yet Baird and the NSW parliament did the reverse.
They protected the wrongdoers at ICAC and prevented the victims of that wrongdoing from seeking a remedy.
The Independent Commission Against Corruption (Validation) Act 2015 retrospectively "validated" the commission's unlawful conduct and, by doing so, it destroyed the legal rights of Poole, Kazal and everyone else who believed they had been harmed unlawfully.
Repealing the Validation Act would enable them to seek a remedy under the normal law without special treatment for ICAC.
Instead, my information is that this committee has recommended merely amending the Validation Act to provide a remedy for Poole and a handful of others who had legal action before the Court of Appeal when the Validation Act came into effect.
That would make it impossible for Kazal and anyone else to ask a court to determine if they, too, had been affected by unlawful conduct.
The proposed change would only help those like Poole who had extracted concessions from ICAC about the invalidity of its actions during legal proceedings that were overtaken by the Validation Act.
Poole deserves his day in court. But so does Kazal.
Poole had previously won decisions in his favour from the NSW Director of Public Prosecutions and the full Federal Court. But ICAC's declaration that he is corrupt is still on the books despite the fact that ICAC has accepted this declaration is invalid.
John Nicholson, a former judge and acting ICAC inspector, found that Kazal had been "stigmatised and shamed" by the commission but had been unable to test in court the agency's assertion that he was corrupt.
"The legislation preserves the work of ICAC as though it is infallible," wrote Nicholson in a 2017 report that shows the commission's proposed criminal case against Kazal had been repeatedly rejected by the NSW DPP.
Premier Dominic Perrottet should read Kazal's submission to this inquiry. Here's an extract:
"Rather than deal with the true consequences of ICAC operating outside of its legislative powers, the then NSW government instead approved what has been reported as some of the worst retrospective legislation ever passed in NSW.
"Instead of legislating as it did to avoid damaging the reputation of ICAC, action must now be taken by government to restore the reputations of those damaged by ICAC to allow them to finally move on with their lives with their reputations publicly restored through an exoneration protocol that expunges their case and name from the ICAC website forever after," Kazal's submission says.