Importance of appeal process on show after Alan Tudge vindicated
Chris Merritt                 7 January 2021
Published in the Australian Newspaper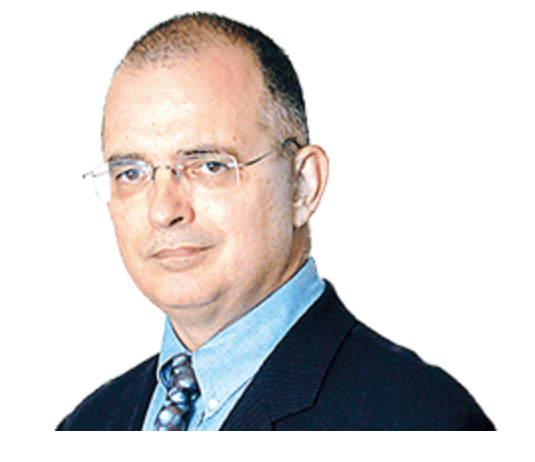 Justice Geoffrey Flick is no slouch. He holds a doctorate from Cambridge and before he joined the bench of the Federal Court he earned a name for himself as an authority on natural justice. In 1979, he wrote a book on the subject: Natural Justice, Principles and Practical Applications.
So on April 1, when the full bench of the Federal Court unanimously pointed to errors in one of his most sensational rulings it is hard to imagine which finding caused him the most pain.
Would it have been the fact that he had denied procedural fairness to federal Education Minister Alan Tudge by accusing him of criminal conduct when he had been acting immigration minister? Or would it have been the fact that he had made "an underlying factual error as to the identity of the minister".
Flick had accused the wrong man.
He had also mistakenly believed Tudge was personally responsible for ensuring a man from Afghanistan who had been convicted of a criminal offence remained in immigration detention after the Administrative Appeals Tribunal had ordered his release.
That, according to Flick, meant Tudge had "acted unlawfully", had "engaged in conduct that can only be described as criminal", had "unilaterally placed himself above the law", had "acted unlawfully" and was now exposed to the risk "both of civil and potentially criminal sanctions".
Unfortunately for Flick, the appeal bench found that Tudge had played no role in, nor had knowledge of, the continued detention of the Afghan at the heart of the affair.
And to make matters worse, the appeal court also noted that the original decision of the AAT, ordering the man's release, had relied upon an interpretation of the Migration Act that had subsequently been found to be incorrect by eight Federal Court judges.
"We have concluded, and with great respect to the primary judge, that the suggestion that the Minister may have acted criminally could only be understood as a personal criticism of the Minister raised without according procedural fairness to this particular Minister to respond to that criticism," the appeal court said.
"Had the opportunity to consider such conclusions been given to the Minister, new evidence advanced on this appeal would have made it clear that this particular Minister had no relevant knowledge at all of the circumstances …
"It also appears likely that the learned primary judge confused the Minister with the Minister for Home Affairs," the appeal court said.
This case shows why the appeal process is so important. Even the best judges can make serious mistakes and unless it is possible to have them corrected, immense damage can be done to innocent people. Over time, that causes far more damage to the justice system than the acknowledgment of a mistake.
Yet this lesson has still not been learned by many who should know better.
If someone of the calibre of Flick can fall in to error, what does this say about the fact that NSW does not allow anyone to appeal against the merits of public findings of corruption by the Independent Commission Against Corruption?
The substance of Flick's accusations against Tudge have been demolished. But the finding of an appeal court, while necessary, is a modest remedy — particularly when it was made public on April 1, the day before Good Friday.
Tudge's vindication should have been given prominence to balance last year's feeding frenzy over the accusations of criminality. Yet consider how this was handled.
In October, soon after Flick's September 23 judgment, Virginia Trioli relied upon it and subjected Tudge to a torrid time on ABC radio.
"Well, look, the trouble, of course, when we get to speak to you now these days, minister Tudge, is that it's very difficult to take seriously what is said by a man who's been found by the Federal Court to have engaged in conduct which can only be described as criminal in relation to, of course, to depriving an asylum seeker of his liberty and leaving him in detention for five days," Trioli said.
"So the question still hangs over your head, Alan Tudge, about why you believe you can still hold down the job that you do when you've been found by one of the highest courts in the land to have engaged in conduct that is criminal."
On April 3, two days after those accusations were demolished, Tudge said on Twitter: "I am sure the ABC's Virginia Trioli will be correcting the record next week. Absolutely positive."
Trioli was unapologetic. She fired back on Twitter: "Minister, the record is not mine to correct — that's for the Federal Court, which they have done and I am happy to note that the judgment has now been overturned. My questions of you last year were accurately based on the court judgment as it stood at that time."
Former broadcaster Mike Carlton told his Twitter followers on the day of Flick's judgment: "So Alan Tudge is a criminal. A CRIMINAL. Got it?"
The Australian and a handful of others reported Tudge's April 1 vindication on the day it was handed down. But a Google search of the words "Tudge" and "Flick" found far more articles about how dreadful it is to have an accused criminal in parliament.
This might explain why Tudge is not prepared to simply shrug and move on. And who could blame him? He provided a statement that says:
"I have made an official complaint about Justice Flick of the Federal Court on the basis that his decision making was so poor that there needs to be an investigation to ensure that it cannot happen again. In particular, confusing me with someone else! This goes to the heart of our justice system. As the full bench found, I played no part in the decision-making of the matter in question, yet Justice Flick suggested I may have acted criminally," Tudge's statement says.