Jim Spigelman's Hong Kong exit sends China a clear message
Chris Merritt                 25 September 2020
Published in the Australian Newspaper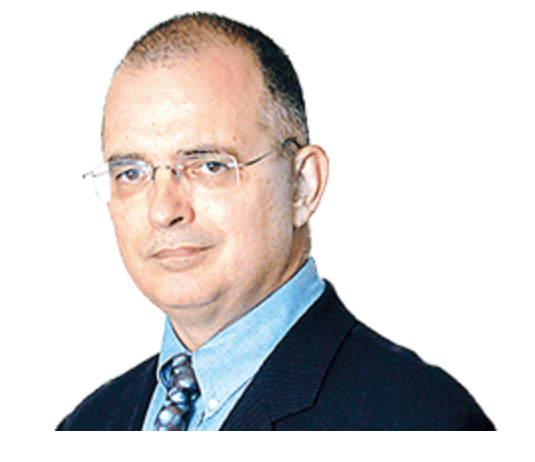 Jim Spigelman must have been the last foreign judge Beijing expected to resign in protest from Hong Kong's Court of Final Appeal. Instead, he was the first — and that explains why his departure this month carries so much weight.
The authorities in China would have considered the former Chief Justice of NSW to be a friend. He has spent much of his life working to build mutual understanding between Australia and China. He even sent his son to study there.
So his brief explanation for his departure from Hong Kong's top court would have sent a powerful, if cryptic, message.
He said enough to make clear his departure was due to concern about the impact of China's new national security law.
According to the ABC, where he was once chairman, he had resigned for reasons "related to the content of the national security legislation".
This leaves Beijing to ponder what in particular he found intolerable. Was he concerned that the legislation threatened judicial independence? Was it a more fundamental objection to its attack on liberty?
Or was it a tactic that might eventually strengthen the hand of Hong Kong's Chief Justice Geoffrey Ma who is responsible for the integrity of the Court of Final Appeal?
The impact of Spigelman's resignation is linked to his record. When Gough Whitlam was Opposition leader he visited the People's Republic in 1971. Spigelman, then a young adviser, was at his side in 1973 when they were hosted by Deng Xiao Ping after Australia recognised China.
China would remember that Spigelman was part of it.
In 2011, when he retired as Chief Justice of NSW, he made it clear how important he considered the relationship with China's judiciary.
"Perhaps the relationship I have worked hardest to establish is the exchange with the judiciary of the People's Republic of China," he told a packed Banco Court in 2011.
"I have led several delegations to China and judges of the court have participated in the judicial training of the National Judges College of China, virtually every year for the last seven years."
The national security law imposes punishments for dissent, threats to the Chinese state or calls for democracy and independence. It has been condemned by Australia, the US and Britain.
Since it came into effect there has been intense speculation about its impact on the part-time tenure of the foreign judges, who include two former chief justices of the High Court of Australia, Robert French and Murray Gleeson, as well former High Court judge Bill Gummow.
Now that Spigelman is gone, some are asking why the others are still there.
French indicated that he believes judicial independence is still possible in Hong Kong, but the second this is not the case, he will be gone.
His statement says: "I will not be resigning from the Hong Kong Court of Final Appeal.
"I have the greatest admiration for the Chief Justice and other permanent justices of that court and for their commitment to maintaining its judicial independence.
"My continuance in office is a reflection of my support for their commitment and my belief in their capacity to give effect to it. I would not continue if I believed otherwise. I will not be making any further comment."
One of the least helpful contributions to this debate has come from Iain Duncan Smith, a Conservative politician in Britain, who was quoted by The Sydney Morning Herald as questioning whether the remaining foreign judges might "just give cover to what is a totalitarian regime".
This might be convenient politically. But it amounts to an insult to French, Gleeson and Gummow as well as Britain's top judge, Lord Robert Reed, who is President of the UK Supreme Court and is also a non-permanent member of the Hong Kong court.
French has a solid record when it comes to dealing with dictators. Before he was Chief Justice of the High Court, he infuriated the military government running Fiji when, after a coup, he refused in 2008 to have his appointment renewed as a part-time member of the Fiji Supreme Court.
The situation in Hong Kong is very different to post-coup Fiji. But there looks to be an emerging view on the Court of Final Appeal about the likely trigger for mass resignations of foreign judges.
The hot button issue looks to be any threat to their "decisional independence" — which is the core of the rule of law.
In July, Chief Justice Ma expressed concern about how cases were to be handled under the national security law.
He believed the judiciary should have the final say on the choice of judges who should decide such cases. Foreign judges, in his view, should not be excluded from these matters.
The pressure on Ma must be immense. But Spigelman's departure, when coupled with French's remarks, has sent a clear message about what Beijing must not do if it wants to retain the foreign judges.
The judges have one weapon to use in defence of judicial independence: the prospect of mass resignations. Spigelman has made that real.
In January, when opening the Hong Kong law term, Ma made remarks that some might consider to be utterly orthodox. But in the light of later events, it looks like he was drawing a line in the sand: "Article 85 of the Basic Law states that the courts of the Hong Kong special administrative region shall exercise judicial power independently, free from any interference.
"I can say with confidence that my fellow judges and I will discharge our duties without compromise and without fear."