NSW government must admit mistake on ICAC ruling
Chris Merritt                 07 July 2022
Published in the Australian Newspaper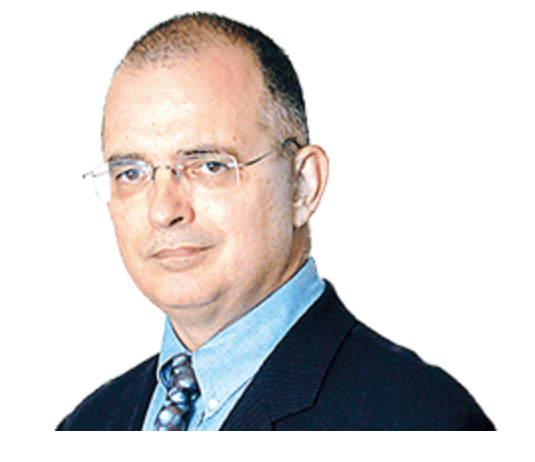 After sitting on its hands for seven years, the NSW government is edging closer to unwinding its ill-advised interference in the justice system to alter the outcome of a court case.
After being confronted by a split within its own ranks and a revolt in the Upper House, the government of Dominic Perrottet seems to have realised it needs to reverse and make amends for infringing the separation of powers.
Perrottet's cabinet was wrong in May to ignore the plight of four men who won legal action against the Independent Commission Against Corruption in 2015, only to have their victory snatched away by retrospective legislation before it could be finalised. While ICAC had conceded defeat in court, it had also been lobbying the government, then led by Mike Baird, for retrospective legislation to validate its unlawful behaviour, which had been identified by the High Court.
Parliament agreed but was never told this would have the effect of reversing the outcome of legal proceedings that were about to be finalised.
Judging by a recent statement in parliament, Perrottet's government is preparing the ground for an embarrassing but necessary backflip.
In order to head off an upper house revolt on June 23, the Liberal Party's Taylor Martin told parliament: "I am reliably informed that cabinet will reconsider its position on this matter in a timely manner."
That came one day after an accusation that the government was refusing to disclose documents that would cast fresh light on this affair.
"This stinks of a cover-up," One Nation's Rod Roberts told the upper house. "The legal rights of those citizens were withdrawn from them and we want to find out why."
In response to a demand for papers from the Legislative Council, the government has provided a batch of documents to the clerk of the upper house – but on the condition that they cannot be made public and can only be examined by members of the upper house because they are legally privileged.
That claim of privilege is not conclusive. If disputed by members of parliament, the documents would be referred to an independent arbiter for a ruling and could be made public.
But wait, there's more.
While parliament was never told the proceedings against the four men would be affected by the Validation Act, Labor's Adam Searle checked and it looks like he was led astray.
Searle told the upper house on June 22 he approached the office of the then premier and asked, on behalf of the opposition, if anyone with a case before the courts would be affected. "I did not take a file note, but my strong recollection is that we were assured that there was no live matter before the courts. Maybe that was a mistake; maybe it was deliberate," Searle told parliament.
"The point is that there were people before the courts and the parliament was not told. Maybe if it was told it would not have made any difference, yet it may have. We will never know. But, at this point in time, the evidence is overwhelming that these people were wrongly dealt with."
How this government managed to get itself into this position is an object lesson in what can happen when lawmakers, of all people, ignore the principles of the rule of law.
It dates back to the decision to help ICAC avoid responsibility for exceeding its powers.
Instead of allowing the normal law to take its course, Baird's government stacked the deck so nobody hurt by ICAC's mistakes could ever win in court.
That corrupted a core principle of the rule of law by retrospectively imposing a detriment on those who had legitimate legal rights after the High Court confirmed ICAC had been exceeding its jurisdiction.
The injustice in this affair is blatant. The four men had already secured concessions from ICAC in the Court of Appeal that the commission's rulings against them had no basis in law.
It should have been obvious to Perrottet last November that ignoring the requirements of the rule of law was no longer politically feasible – at least as far as the four disappointed litigants were concerned.
That was when parliament's ICAC oversight committee recognised this injustice. It unanimously recommended that the commission's actions against the four men should be assessed in court without the benefit of retrospective legislation favouring the commission.
In May, cabinet was asking for trouble when it rejected that recommendation.
The oversight committee, while dominated by the government, included representatives from the Labor opposition, One Nation and the Greens. It included three cabinet ministers and three parliamentary secretaries.
Everyone involved in rejecting that recommendation needs to engage in a little introspection about the rule of law – particularly Attorney-General Mark Speakman, the state's first law officer.
He tried to explain the rejection on May 24 by asserting that all four had "fully exercised their review and appeal rights in this matter".
As One Nation's Rod Roberts told parliament on June 22: "Yes, the individuals had fully exercised their review and appeal rights in the matter, but they succeeded and parliament took those rights away."
One of the four — businessman Travers Duncan — died this year while waiting for his legal rights to be restored. The remaining three are businessmen John McGuigan, John Atkinson and Richard Poole.