NSW ICAC commissioner should take a big pay cut
Chris Merritt                08 April 2022
Published in the Australian Newspaper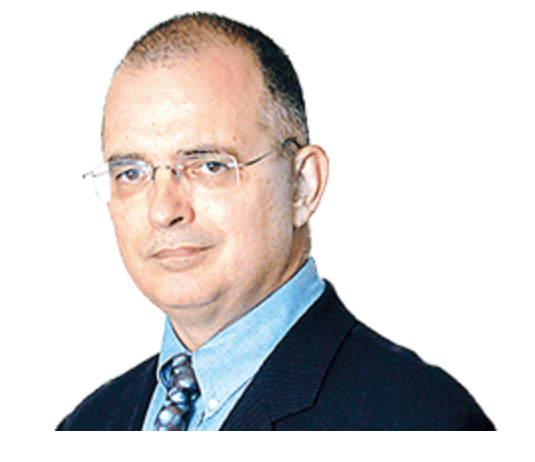 Four months from now the NSW ICAC chief commissioner Peter Hall is due to step down and give up his salary of $780,512 – which is more than the Chief Justice of NSW, the Chief Justice of the High Court and the Premier of NSW.
Now is the time to wield the knife.
The next chief commissioner of this anti-corruption agency cannot be allowed to inherit the same deal that has showered taxpayer dollars on the top end of ICAC for at least 20 years.
That deal, which is outlined in the commission's annual reports, guarantees the boss of the Independent Commission Against Corruption will be paid according to a formula which is 160 per cent of the income of a judge of the NSW Supreme Court.
So pay rises earned by judges after a work-value case automatically flow on to the boss of ICAC – multiplied by 160 per cent.
This needs to be stopped from August 7 when Hall's five-year term expires. Unless that happens Premier Dominic Perrottet will be sending the wrong message about ICAC's place in the pecking order.
At the moment, Supreme Court judges are paid $487,820. ICAC's annual report for 2020-21 confirmed that the 160 per cent was still in place.
So unless Perrottet puts an end to this, Hall's successor will have a starting salary of $780,512 that is guaranteed to grow as judges win more pay rises.
That means this person will be paid $172,362 more than the High Court's Chief Justice Susan Kiefel and $234,642 more than the state's Chief Justice Andrew Bell.
Kiefel is on $608,150 while Bell is $545,870.
The next chief commissioner at ICAC will also be earning $372,532 more than Perrottet's own base income of $407,980.
Even if the Premier were to receive the maximum possible electoral allowance, it would only boost his income to $554,665, according to figures posted on the NSW parliamentary website.
That would tell the community that the head of government in NSW is worth $225,847 less than the head of ICAC.
Just to be clear: the 160 per cent pay deal is not a one-off fling for Hall. There is no suggestion the chief commissioner has done anything wrong. The problem is institutional.
The commission's annual reports dating back to 1999-2000 confirm that the 160 per cent pay deal has long been in place.
It means Hall's final salary will be $780,512 – or $19,040 more than the $761,472 that was disclosed in ICAC's 2020-21 annual report.
That $19,040 pay rise was due to the fact that an independent tribunal accepted the work-value arguments of the judiciary – not ICAC.
Special legislation for ICAC commissioners makes it unlawful to abolish this deal while Hall remains in office. But when he goes, so should the 160 per cent deal.
It is not as if ICAC and most of its counterparts have covered themselves with glory.
In his recent book, Scott Prasser writes that ICAC and similar bodies in other states have been grafted on to the Westminster system of government and have been "less successful than ­expected".
He writes that they have often succumbed to "the same sort of organisational pathologies as any public bureaucracy, caught in turf wars with other integrity agencies, fighting for resources and sometimes embroiled in political controversies that have undermined their effectiveness and stature".
"These bodies and their staff have sometimes been entwined in some of the very malpractices that they were set up to address, resulting in reviews and inquiries, restructures and personnel changes," Prasser writes in the latest edition of his book, Royal Commissions and Public Inquiries in Australia.
"Attempts to ensure permanent commissions had independence from executive government by having parliamentary committee links and oversight have failed or at least not been as successful as hoped," he writes.
Prasser was prescient. The latest edition of his book was published well before this week's news that Victoria's Independent Broad-based Anti-corruption Commission is trying to limit an independent parliamentary review of its performance.
It also coincided with ICAC's unresolved dispute with the NSW government in which the commission wants a new system, in which its funding would never go down.
Reform is clearly needed in both states to make it clear that these agencies are not some sort of protected species.
Under the Westminster system, government is accountable to the community for public administration and is entitled to ensure all parts of the bureaucracy make efficient use of public money.
ICAC and IBAC are not courts. Nor are they elected. They are mere statutory agencies that seem to be trying to persuade the world they are a fourth branch of government – of equal standing with the legislature, the executive and the judiciary.
Prasser nails this argument. He writes that the ascribed roles and defined powers of permanent commissions sit uneasily in the Westminster system that historically, constitutionally, politically and necessarily is dominated by the executive branch.
"Advocates argued that permanent integrity arrangements would function as a sort of 'fourth arm' of government, somehow insulated from these realities. They were wrong," he writes.
Once Hall is gone, it will be lawful to employ his successor on terms that do not include the 160 per cent. Why not pay this person the same as a Supreme Court judge – a generous $487,820 instead of an obscenely generous $780,512?
The savings over the next five years would amount to at least $1.4m, which could be reallocated to the commission's running costs. That should be kept in mind the next time this organisation complains that it needs more money.