NT anti-corruption boss Ken Fleming kept the media occupied
Chris Merritt                 1 July 2021
Published in the Australian Newspaper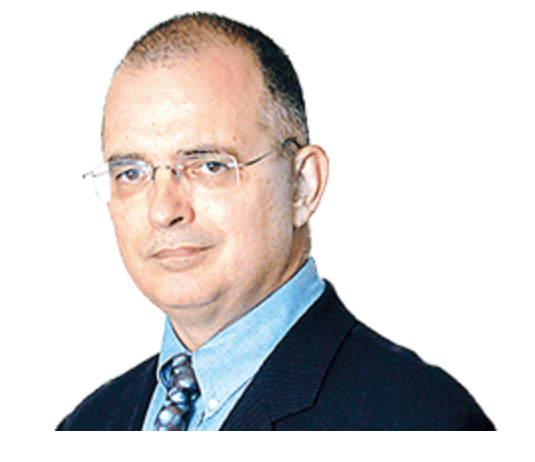 Next week, when Ken Fleming QC retires, he will leave an enormous gap – not just as the Northern Territory's first Independent Commissioner Against Corruption, but as the gift that kept on giving for the territory's news media.
Just like its counterpart in NSW, the territory's anti-corruption agency has been wonderful for the media – even if that sentiment is not always reciprocated by the commission.
These commissions might be a source of great copy, but they are hardly perfect – as events in Darwin have made plain.
Just last week, the extraordinary tale of an apparent conflict of interest inside the commission reach a climax when a complaint by a whistleblower was dismissed by Bruce McClintock SC, who is its independent inspector.
That's great for Fleming. When he steps down on July 5, he will have the comfort of knowing this affair has been put to bed. Or has it?
McClintock dismissed an allegation the commission's director of investigations had a conflict of interest over the allocation of external investigative work to her domestic partner who runs a private investigation business.
That allegation came to light in the Northern Territory News and Sky News on June 15, the same day that Fleming was asked about it during an estimates hearing in the territory's parliament. And this is where things get interesting.
The substantive complaint is now off the table. But the whistleblower was sacked, so that raises another issue. Was it before or after she told Fleming of her concerns?
The Hansard record shows Fleming told the estimates hearing on June 15 the woman was given notice of an intention to terminate her employment while she was still under probation and "she immediately made what she considered to be a protected communication to me. She then made a complaint, as she is entitled to do, to the inspector."
After reading Fleming's remarks, the sacked woman approached solicitor Bill Doogue of the Melbourne law firm Doogue & George, which then asked Darwin barrister John Lawrence SC to become involved.
Lawrence wrote to Chief Minister Michael Gunner on behalf of the sacked investigator and appeared the next day, June 24, at a closed session of the estimates committee. After hearing what the silk had to say, and examining correspondence from Fleming that Lawrence had provided, the committee changed its mind and allowed a transcript of the closed hearing to be made public.
All of the documentation is available from Hansard.
It shows that the woman, referred to by Lawrence as "B", was sacked after she complained about a conflict of interest inside ICAC and not before. It also shows that Fleming, not the woman concerned, had determined that she had made a "protected communication" and was protected against retaliation.
Fleming wrote to her on March 29 referring to her report to him of March 17 about "the inadequate management of a conflict of interest".
"Your report is a 'protected communication' and you are a 'protected person'. Anyone who retaliates against a protected person commits an offence under the Act," he wrote.
Two weeks later, on April 13, he wrote to her again, "Re: notice of intention to terminate employment during probation". His final letter, dated May 24, terminated her employment.
There is another element to this affair. McClintock's dismissal of the whistleblower's complaint was reported in the June 27 edition of The Sunday Territorian, which suggests the inspector must have been busy.
Lawrence's June 23 letter to Gunner says: " … up until today's date, the Inspector has still not taken any statement or sought any evidence or material from B since (the) report was made to him on April 6, 2021".
By coincidence, Fleming's departure on July 5 comes in the same month that Alice Springs policeman Zachary Rolfe is due to face a murder trial after events that caused Fleming some discomfort late last year.
Rolfe's trial is over the shooting death of an Aboriginal man, Kumanjayi Walker, at Yuendumu on November 9, 2019.
Walker had just stabbed Rolfe with a pair of scissors and was grappling on the ground with another policeman who survived a second stabbing because of his bulletproof vest.
For a short time, Fleming had overseen the police investigation into that incident at the request of Police Commissioner Jamie Chalker. That came to an end after Fleming attended a demonstration over the shooting in Alice Springs.
He told the crowd: "One of the most important messages here today is black lives matter. Anyone who says contrary to that is guilty of corrupt behaviour."
After receiving complaints about Fleming's remarks, ICAC's general manager, Matthew Grant, referred the matter to McClintock who decided that Fleming's role in the investigation should end.
McClintock's last annual report says: "I took the view that because of the possible perception of bias on the part of the commissioner he should not be involved in the ICAC's continuing oversight of the police investigation into the death of Mr Walker. Mr Fleming accepted that determination without demur."
In May, Fleming issued an unconditional apology – not for what he said at the demonstration in Alice Springs last November, but for an oversight by his office that meant two people named in an ICAC report had been denied natural justice.
Adverse findings against their right to natural justice were retracted and a report was taken down from the commission's website. And the reason?
Nobody had noticed that an email from one of the people concerned had been swept automatically into the commission's "junk" email folder. That meant material that sent to the commission had not been considered.