NT parliament hopes for a resolution to Ken Fleming controversy
Chris Merritt                 9 July 2021
Published in the Australian Newspaper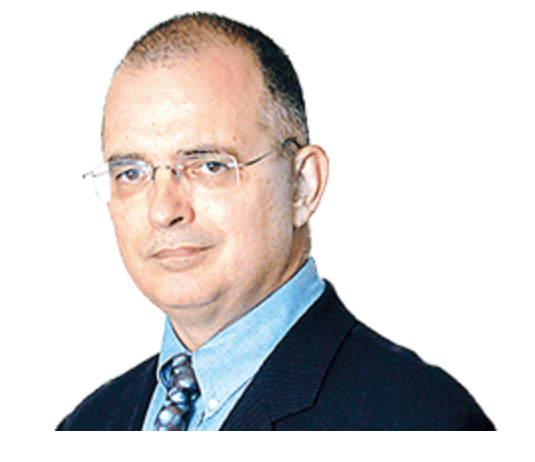 The retirement on July 5 of the Northern Territory's first Independent Commissioner Against Corruption leaves the territory's parliament to sort out a mystery. How it proceeds will have a long-term impact on the credibility of this organisation.
This mystery began in the final weeks of Ken Fleming's tenure as the territory's Independent Commissioner Against Corruption but there are promising signs that Chief Minister Michael Gunner wants it resolved.
On June 15, Fleming told an estimates hearing about the circumstances surrounding the dismissal of an ICAC investigator who had complained to him about a conflict of interest inside the organisation.
She provided information that Fleming recognised in a March 29 letter as being a "protected communication" from a "protected person". The term "protected communication" has a specific meaning under section 93 of the ICAC Act that can impose a duty on the employers of whistleblowers to support and protect them from retribution.
The circumstances of this investigator's dismissal are therefore important. Yet a conflicting version of the dismissal has also been provided to parliament.
That is why Gunner has given notice that the entire incident – including Fleming's statements – will be referred next month to the privileges committee. "I don't know if someone misled the House or not. If they did mislead the House, how do we clean that up and what do we do about it?" Gunner told Darwin radio.
The former commissioner, therefore, might soon be recalled to help sort out what really led to this woman's dismissal.
The differences come down to this: the commissioner told a June 15 estimates hearing that the investigator was given notice of dismissal before she made her disclosure; yet correspondence provided to parliament by her silk shows the reverse.
John Lawrence QC, who is acting for the whistleblower, provided letters from Fleming to the whistleblower that are now available through Hansard.
They shows that on March 29 Fleming wrote to the whistleblower and referred to her March 17 report to him concerning conflict of interest in the organisation. He wrote again on April 13 giving her notice of dismissal.
As well as making a protected communication to Fleming, the whistleblower had lodged a complaint with Bruce McClintock SC who is the independent Inspector of the territory's ICAC.
On June 24, McClintock produced a report that says he is satisfied that the conflict of interest, "if any", had been recognised and appropriately managed by ICAC. So is that the end of the affair?
It might have been, but for the fact that Fleming's letter of March 29 could amount to a declaration under section 94 of the ICAC Act that invokes the whistleblower protection provisions of that statute. He wrote: "Your report is a 'protected communication' and you are a 'protected person'. Anyone who retaliates against a protected person commits an offence under the Act."
When Gunner flagged his intention to refer this matter to the privileges committee, he had two conflicting versions of the whistleblower's dismissal, both of which originate with Fleming – his statements to the estimates hearing and the details outlined in his letters.
There is, however, a third version – one that supports the narrative outlined in the correspondence and shows the investigator complained about wrongdoing at ICAC and was subsequently dismissed.
McClintock's report of June 24 shows he received three other similar complaints from ICAC employees. The investigator who was given notice on April 13 of an intention to terminate her employment was one of those. On April 6, seven days before she was given her notice, she had written to McClintock and supplied him with the same protected communication she had given Fleming on March 17.
That deepens the mystery. Even though documents show the investigator was dismissed after her disclosure, Fleming's letter of March 29 shows he was aware of the organisation's obligations and intended, at that time, to ensure she was protected against retaliation.
So what happened between March 29 when Fleming indicated that this woman deserved protection and April 13 when he gave her notice of dismissal? That is where the privileges committee needs to focus its inquiries.
It is hard to see how the committee can unravel this mystery unless it hears from everyone concerned: Fleming, the whistleblower and/or her silk, and those at the commission who discussed this matter with Fleming between March 29 and April 13.
The questions awaiting the committee go beyond resolving inconsistencies. They go to the heart of whistleblower protection and the integrity of the territory's anti-corruption commission.
The committee needs to know whether Fleming's March 29 letter had the effect of invoking the whistleblower protections of the ICAC Act. And if it did, can the dismissal of this investigator be reconciled with the requirement to provide "protection and support" for a protected person?
If those protections were properly invoked, was ICAC within its rights to dismiss a protected person? Was it done, in other words, substantially for reasons that do not amount to retaliation?
Without a clear resolution – one way or the other – the fallout from this affair will undermine the commission's effectiveness. Under the ICAC Act, it has responsibility for issuing guidelines requiring government agencies to refer protected communications to ICAC.
That requires trust – and that is what is at stake in this affair. Regardless of what McClintock decided, the whistleblower believed she was duty-bound to reveal what she considered to be a conflict of interest. Fleming's March 29 letter shows he agreed.
If this organisation failed in its duty towards such a person, those responsible need to be held to account. Otherwise revealing corruption is not worth the risk.