Premier Dan Andrews at risk from his class action fees creation
Chris Merritt                 18 September 2020
Published in the Australian Newspaper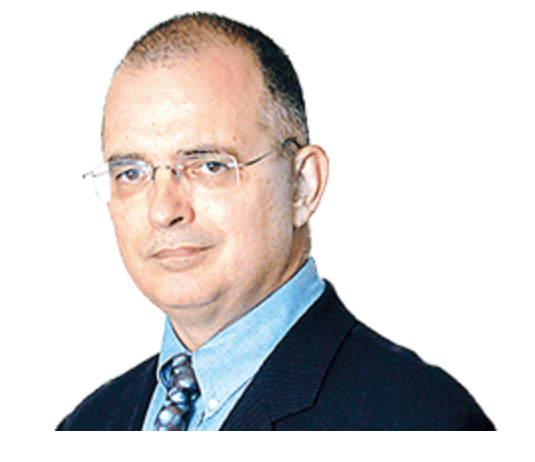 Last November, when the Victorian government introduced contingency fees for class actions, few would have guessed that within a year Premier Dan Andrews and his government would be at risk of being eaten alive by their own creation.
Thanks to the ineptitude that has been revealed at the Coate inquiry into Melbourne's failed hotel quarantine arrangements, class actions alleging government negligence are off to a flying start.
Quinn Emanuel's claim seeks to compensate businesses while employees and others who have been unable to earn an income are covered by a separate class action filed this week by Carbone Lawyers. Testimony at the Coate inquiry has strengthened both cases, which could be worth billions of dollars when losses are eventually quantified.
That money is needed by those whose livelihoods have suffered a massive hit. But don't forget the lawyers.
Class action lawyers in Victoria now have the option of asking a judge to issue a "group costs order", giving them a percentage of the payout. The question facing a judge is not whether that percentage is reasonable, but whether is it "necessary to ensure that justice is done".
A modest contingency fee, of say 5 per cent, could result in one of the nation's biggest paydays for lawyers. At that rate, a relatively modest payout of $1bn would hand $50m to the lawyers.
When Attorney-General Jill Hennesy introduced this scheme she ignored a recommendation from the Productivity Commission that called for a scale of sliding statutory caps to ensure lawyers would not be handed windfall profits.
With claims of this scale, it might seem surprising that the powerhouse in class actions, Maurice Blackburn, looks like sitting this one out. Maurice Blackburn, it will be recalled, is a major financial backer of the Victorian Labor Party, which is now administered by the firm's chairman, Steve Bracks.
The firm says at this stage it is not looking at launching proceedings over the pandemic.
But others are. And that means this is just the beginning of a wave of litigation from Victorians whose businesses and liberties have been trashed. For Andrews, the politics of dealing with the legal fallout from the pandemic will be diabolical.
Consider the possible outcome from the class actions. If the government loses or agrees to settle, it will be seen to be admitting what some would already consider to be obvious: its negligence has hurt thousands of business and millions of employees.
An even worse scenario
For Andrews, that might be the least painful outcome. If the government were to win both cases, it would inevitably be accused of looking after itself regardless of how much it might have paid out under promised statutory schemes.
There is, however, an even worse scenario.
The class action on behalf of businesses is being run by one of the nation's leading players in the class action space: Damien Scattini of international litigation firm Quinn Emanuel, which rarely loses.
If Quinn Emmanuel wins, and Carbone Lawyers loses, Andrews would need to explain to his union base why businesses deserve more than employees.
Other legal action, filed by NOH Group for businesswoman Michelle Loielo, goes much further and aims to show that the government acted unlawfully when it imposed the curfew.
This is in line with the analysis of Michael Wyles QC outlined in this space last week. It asserts that the curfew was not based on health advice, an allegation that draws support from recent statements by chief health officer Brett Sutton.
Loielo's case, which is seeking a declaration that the curfew is unlawful, is moving quickly. The Crown Solicitor has been ordered to file minutes by Sunday and Loielo is required to file evidence on Monday.
If this case goes to the Court of Appeal, which Loielo is after, Victorians will know soon if they have been unlawfully confined to their homes.
If she wins, the curfew would need to be removed. This would not be a public health disaster. If a replacement curfew were needed for legally valid reasons it could be imposed immediately.
But for Andrews, it would be a catastrophe. Others would be able to rely on Loielo's victory. That could mean that those who has been negatively affected by the curfew — and can quantify their loss or damage — would have a solid base for more claims.
Supercharge the class actions
That would supercharge the class actions by opening the way for a broader category of claims.
The government's problems do not end there. The body representing the self-employed is trying to use workplace safety law to pressure WorkSafe Victoria into prosecuting those who it believes caused workplace injuries linked to the pandemic.
Ken Phillips, executive director of Self-Employed Australia, plans to use a mechanism contained in section 131 of the Occupational Heath and Safety Act that means the government might end up paying for legal action against those who mishandled the hotel quarantine — in other words, against itself.
Section 131 gives third parties the ability to name those responsible for workplace injuries and apply pressure to have them prosecuted by WorkSafe Victoria.
If a prosecution is not launched, this provision requires WorkSafe to provide an explanation, refer the matter to the Director of Public Prosecutions and pass on any advice from the DPP.
The legal problems confronting the government could drag on for years.
This might persuade some inside the government that the only way out is to take the nuclear option and legislate retrospectively to validate any negligence or unlawful conduct. That would confirm that the state is in the hands of lawbreakers who place their own interest above those of the people they are supposed to serve.