Racist ratbag Jordan Shanks exposes tech titan Google's true colours
Chris Merritt                 6 June 2022
Published in the Australian Newspaper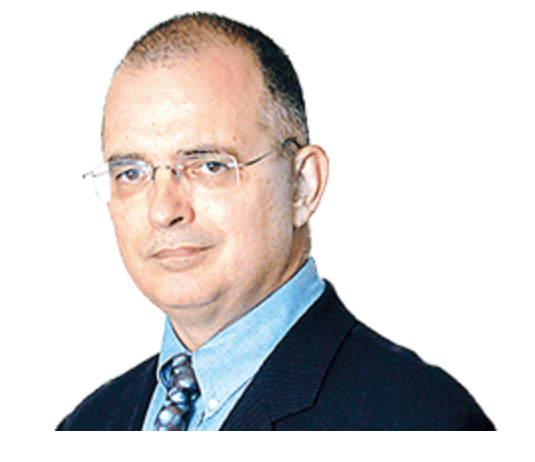 The true nature of Google has been laid bare – and it's not a pretty sight.
Far from it being a good corporate citizen with woke sensibilities, the world now knows this tech giant empowered a racist ratbag on its YouTube subsidiary whose vile poison helped drive a NSW politician from office.
The ratbag in question is YouTube funny man Jordan Shanks, known online as friendlyjordies. His brand of humour would be right at home on the wall of a public toilet.
His factually flawed rants targeting former NSW deputy premier John Barilaro look like costing Google about $1.4m, which is not nearly enough.
After Google abandoned all of its defences, the Federal Court's Steven Rares awarded Barilaro damages on Monday of $675,000 and interest of $40,000.
But that's just the beginning.
Rares also suggested Barilaro might wish to seek a "special" costs order. In other words, the tech giant might need to compensate Barilaro for every cent he spent trying to force Google to stop defaming him.
That could amount to another $700,000.
Barilaro, it should be kept in mind, took mental health leave when Shanks was doing his worst. Before he left public office, YouTube's funny man also thought it was amusing to target Barilaro's daughter.
Driving a politician from office with racist diatribes on social media is bad enough, but when Barilaro initiated defamation proceedings, Shanks thought it would delight his followers if he targeted the deputy premier's lawyers – silk Sue Chrysanthou and solicitor Paul Svilans of Mark O'Brien Lawyers. He pilloried both online for providing legal advice to their client.
Rares has referred that to the Federal Court's registrar to decide whether to prosecute Google and Shanks for contempt of court. That could cost Google another substantial payout.
Shanks has already apologised and paid Barilaro $100,000 for his legal costs, but individuals who attempt to intimidate lawyers involved in court proceedings face much more than a fine for contempt – they can be sent to prison.
And that is nothing to laugh about.
Things might be different in California, but in this country Google was responsible for the racist nonsense that drove Barilaro from office from the day it was informed that this material was being disseminated by its subsidiary.
Instead of conducting itself like a responsible publisher, it exacerbated the damage inflicted by Shanks by declining to take down that material.
Friendlyjordies is a disgrace who would not make it inside the front door of any reputable media organisation. But Google is an irresponsible publisher, where bullies attract followers and followers drive revenue.
Attempting to interfere with lawyers during a court case is a bridge too far.
It amounts to an attack on the justice system itself.
We can only hope that the registrar of the Federal Court knows how to deal with outlaws. This is not a law-free zone.