Sydney Uni academic Wojciech Sadurski at centre of free speech trial in Poland
Chris Merritt                 7 January 2021
Published in the Australian Newspaper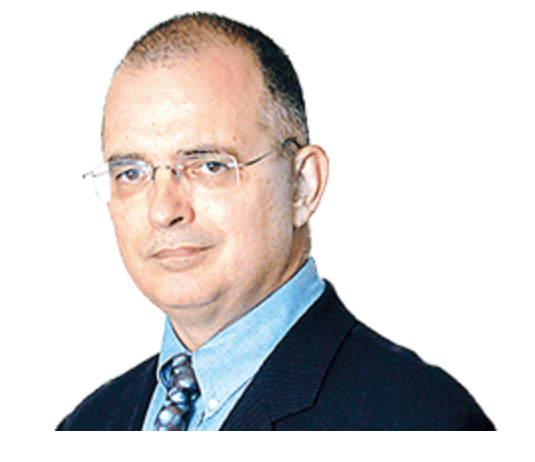 Late on Friday evening, Sydney University academic Wojciech Sadurski will log on to his computer and open a link to a local court in Warsaw where he risks being jailed for criticising a television station controlled by the Polish government.
Sadurski, who is the Challis professor of jurisprudence, is confident of the outcome. He knows the Polish government is trying to bring the judiciary to heel but says Poland's judges are resilient and the law is on his side. If that confidence is misplaced, and he is convicted of criminally defaming the government broadcaster, TVP, he could spend up to a year in prison.
TVP is running this case because Sadurski told his Twitter followers that a murdered politician had been hounded by government media and that no democrat or opposition politician should enter TVP's premises.
The indictment says he suggested that TVP had an impact on events connected with the death in January last year of the late mayor of Gdansk, Pawel Adamowicz.
Most people would consider a criminal prosecution over a tweet to be a disproportionate response. But Sadurski believes it is really aimed at demonstrating what can happen to critics of Poland's ruling Law and Justice Party.
"They care less about me than local critics. They do it to deter other people, to scare other critics. It is about creating a chilling effect on criticism of the government," he says.
This comes after Reporters Without Borders raised concerns about the Polish government's use of defamation law to silence its critics. Its latest assessment of press freedom in Poland says "partisan discourse and hate speech are still the norm within state-owned media, which have been transformed into government propaganda mouthpieces".
TVP has launched a civil defamation suit against Sadurski over the same incident that is yet to be heard. He is also worried that an earlier defamation victory over the Law and Justice Party might be reopened on appeal.
That case concerned a tweet in which he had described the party as "an organised criminal group".
The Polish court that threw out the party's case said freedom of expression in democratic societies extended to statements that might be shocking and harsh. While his remarks might be irritating, the court said this was a matter for taste and culture rather than legal prohibitions.
This should be kept in mind by those in this country who see nothing wrong with laws that impose penalties for hurting the feelings of others.
Those observing Sadurski's trial in Warsaw will include a representative of the free speech lobby group, Article 19, named for the freedom of speech provision in the International Covenant on Civil and Political Rights.
That group will seek to file a brief as an amicus curiae or friend of the court.
As well as his position at Sydney University, Sadurski is a professor at Warsaw University's Centre for European Studies and has been a visiting professor at Yale Law School, a global professor of law at New York University School of Law, a visiting professor at Cornell University and head of the department of law at the European University Institute in Florence.
His plight has attracted support from his own university as well as the International Bar Association and dozens of legal academics who have signed an open letter calling on the Polish government to reconsider its actions.
In July the ABA's Human Rights Institute called for the charges against Sadurski to be dropped.
It pointed out that he is an international expert on constitutional law and often speaks out against government crackdowns on human rights and judicial independence.
Ma's message to HK
If judicial independence survives in Hong Kong, nobody should overlook the role of Chief Justice Geoffrey Ma who has just sent a subtle but powerful message to Beijing.
Ma has issued an 18-page public statement that should put an end to any argument that judicial independence in Hong Kong is an alien concept that is best discarded along with other oddities from the colonial era.
In Hong Kong there is nothing remotely British about judicial independence. It has been mandated by China's National People's Congress.
Ma points out that three separate provisions in the city's Basic Law, or mini-constitution, require the judiciary to operate independently.
His killer point is that the Basic Law "was enacted by the National People's Congress in accordance with the Constitution of the People's Republic of China prescribing the systems to be practised in Hong Kong in order to ensure the implementation of the PRC's basic policies regarding Hong Kong".
Implicit in this analysis is that those who seek to challenge the independence of the Hong Kong judiciary are defying the Basic Law — which is the work of the National People's Congress.
This would not have been lost on Hong Kong's chief executive, Carrie Lam, who is on record as asserting that there is no separation of powers between the city's executive, legislature and judiciary.
The Chief Justice's 18-page statement points out that Article 85 of the Basic Law says the courts "shall exercise judicial power independently, free from any interference". Similar guarantees are found in Article 1 and Article 19.
Ma's statement is the second message this month from Hong Kong's judiciary. It was issued on September 23, soon after former NSW Chief Justice Jim Spigelman resigned from the Court of Final Appeal with effect from September 2.
Spigelman told the ABC he had resigned for reasons "related to the content of the national security legislation".