The question of ABC malice lingers in Christian Porter case
Chris Merritt                 17 June 2021
Published in the Australian Newspaper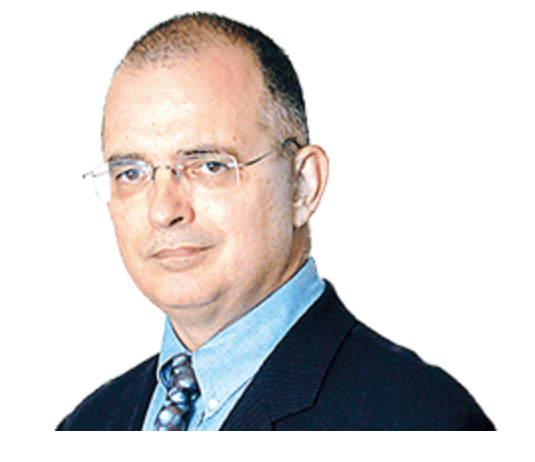 David Anderson must be the luckiest man alive. When the ABC's managing director was questioned at a Senate estimates hearing on June 7, nobody knew what the Federal Court was about to do. Just days later it confirmed the existence of secret evidence on whether the broadcaster and its journalist Louise Milligan had been motivated by malice when they pursued Christian Porter.
That revelation is outlined deep inside a heavily redacted judgment that was only made public last Friday. Had it been available a little earlier, Anderson's assertion that the ABC "stands by its journalism" on Porter would have been seen in a different light – one that demands independent scrutiny.
Friday's judgment means it is no longer possible to ignore the question of whether Milligan and the ABC were motivated by malice against the former attorney-general.
Porter has settled his defamation action against them, but the secret evidence that came before the Federal Court cannot be ignored. Its existence is now part of the public record.
And this evidence is from one of Milligan's sources, not Porter.
The conclusion of the defamation case means it can only be properly examined outside the court system. As long as this evidence remains secret, the community will have an incomplete picture of what was driving Milligan and the ABC.
Restoring the public standing of the national broadcaster was always going to be difficult because of Milligan's unprovable February 26 article about a suspected rapist in cabinet.
But it will be impossible unless the question of malice is confronted – and that means publicly exposing the evidence and allowing the community to know the full story about the ludicrous pursuit of Porter.
The ABC now admits Milligan's story was about Porter. Yet it did not seek his view before publication. It also admits that the article conveyed the imputation to some readers that Porter was guilty. But this, according to the ABC, was due to a mistake by readers, not the ABC.
Friday's judgment was not expected to contain any surprises. Justice Tom Thawley was simply expected to provide the detailed reasons for his earlier decision preventing Sydney silk Sue Chrysanthou SC from representing Porter in the now settled defamation case.
Chrysanthou was stood aside because one of Milligan's sources, Adelaide woman Jo Dyer, had disclosed confidential information to the silk when seeking advice about whether to sue columnist Janet Albrechtsen. Dyer was upset by what Albrechtsen wrote last year about Dyer's involvement in Milligan's first program on Porter.
All of Dyer's confidential information has been redacted. But at paragraph 110 of the judgment, Thawley writes: "I am satisfied that some of the confidential information revealed at the conference on November 20, 2020, is relevant both to whether the ABC's and Ms Milligan's conduct was reasonable and whether it could be said that it was actuated by malice."
So what could this be? The judgment is so heavily redacted that it provides not the slightest hint about the detail that the judge considers to be relevant to the question of malice.
Yet now that the defamation case has been settled, there is nothing to prevent a parliamentary inquiry from considering this matter. The ABC is a national institution. If the evidence concerning malice is persuasive, parliament cannot sit on its hands.
Malice is a very different issue to systemic bias – which is a matter on which reasonable people will differ. Malice has a specific meaning. In defamation law, malice is present when an act is predominantly undertaken for an improper purpose.
In his classic book, A Code of The Law of Actionable Defamation, George Spencer Bower writes that malice means an evil motive, intention or state of mind. It includes personal ill-will, hatred, vindictiveness, animosity, envy or a desire to inflict injury. It can also be present when anger or passion is accompanied by reckless indifference as to truth or falsity. That should guide any future inquiry.
Had Porter proceeded with his case, the mystery about the nature of the redacted evidence on malice might have been solved. He certainly had his suspicions. The last paragraph of his statement of claim says:
"Milligan acted with malice knowing of the impossibility of any finding of guilt or civil liability in the circumstances and believing that a public campaign designed to damage his reputation would be a more effective substitute against Porter in replacement of the process of the justice system."
In Friday's judgment, Thawley writes that in Porter's defamation case, Milligan and the ABC had provided particulars showing why they believed their conduct was reasonable – a requirement under the defence of qualified privilege.
But the judge goes on to note that this defence would be defeated if Porter were to establish that the they had been motivated by malice.
Friday's judgment is a valuable addition to the community's understanding of this episode. It strengthens the case of subjecting the ABC to an inquiry – if only to give the public an even greater insight into the conduct of the national broadcaster.
The judgment, which is legally privileged, also provides an insight into the woman who is the source of the secret evidence on malice by reproducing part of the Albrechtsen article that Dyer found so objectionable:
"Four Corners did not mention that Dyer was a failed Labor candidate for preselection. Nor that she had said 'my political views are not exactly secret'. Nor that, as incoming director of Adelaide Writers' Week, Dyer had attacked the state Liberal government for having 'no f…ing idea' and predicted 'they will flog off everything … to their corporate mates."