Why Attorney-General Christian Porter ignored the 'expert' analysis
Chris Merritt                 26 November 2020
Published in the Australian Newspaper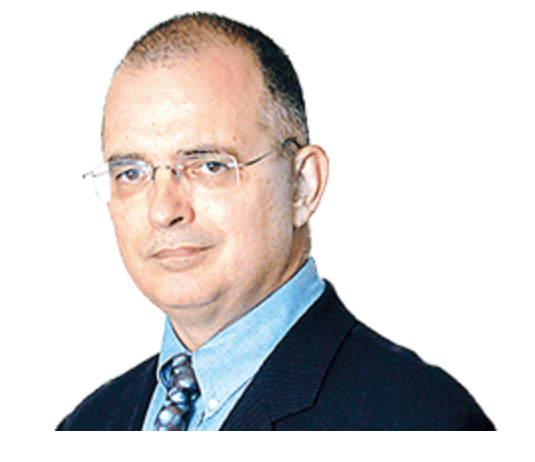 When Christian Porter unveiled draft legislation for the planned Commonwealth Integrity Commission, there was an urgent need for expert analysis. Some, including federal Labor, turned to the Centre for Public Integrity, whose directors include Geoffrey Watson SC, a former counsel assisting for the NSW Independent Commission Against Corruption.
Watson and his organisation do not like the Attorney-General's plan. And that suits Porter just fine.
Watson's critique has been given prominence in parts of the media that seem to have forgotten to tell their audience about ­recent public events that might be considered relevant.
This silk, who is also known as "Hollywood", is quite a character. It was only last year that a report tabled in the NSW parliament shows he complained about being called "a lying c..t" at one of ICAC's public hearings.
That report, by the commission's independent inspector, Bruce McClintock SC, was tabled on December 19 and is protected by parliamentary privilege.
McClintock wrote: "I consider that Mr Watson's conduct caused serious damage to the public standing of the commission which may well have reduced its ability to perform its important public function of attacking corruption in this state."
It says Watson had adopted a sneering, contemptuous approach to his role, had engaged in conduct that verged on bullying and had used an unacceptably hectoring tone.
It says he caused the resignation of former NSW police minister Mike Gallacher by accusing him of corruption without providing supporting evidence and had refused to withdraw the allegation.
McClintock's report includes a response from Watson in which the silk conceded to the inspector that "I could have worded that matter differently and better".
He had been "frustrated and cranky", had been exhausted after working seven days a week, and he had been called "a lying c..t" by a barrister sitting behind him during a public hearing, the McClintock report says.
What happened to Gallacher is scandalous. Yet it is not an isolated case. It is one of a series of matters being examined by a NSW parliamentary inquiry into remedies for unjustified reputational damage to the innocent at ICAC's show trials. Those show trials have corrupted the presumption of innocence, which is hard to reconcile with a commitment to human rights. Yet federal Labor seems oblivious.
On November 11, when Labor's Mark Dreyfus gave an adverse assessment of Porter's plan, the authorities he cited included Watson. This was a free kick for Porter.
When the Attorney-General responded, parliament was left in no doubt about how much weight he believed should be given to Watson's ideas. Hansard records what Porter had to say: "Perhaps one good example as to why we have designed the model in the way that we have goes directly to the lack of support for this model from Geoffrey Watson SC," he told parliament.
"Mr Watson was actually involved in an ICAC matter that, in my observation, illustrates the reason why we have been cautious with our model. Mr Watson is obviously not a supporter of the model that we have put forward, because it's obviously too cautious in his view and too protective of individual rights.
"The issue that I'm about to raise gives a great illustration of why sober, temperate and cautious approaches, even inside a very, very powerful investigative body like this, are warranted.
"[Gallacher] was forced from office after counsel assisting at the Independent Commission Against Corruption, Geoffrey Watson SC, made accusations of corruption that were found to be totally unwarranted.
"This is the same Mr Watson … who doesn't support our model.
"The assessment of Mr Watson's conduct from [McClintock] indeed triggered the eventual clearing of Mr Gallacher's name.
"There was no evidence presented to support the allegation that Mr Gallacher was corrupt. There was no finding of corruption against Mr Gallacher. Mr Gallacher's career was, in effect, destroyed by the line of questioning from Mr Watson.
"Those issues related to an incident in September 2014, when Mr Watson was questioning businessman Darren Williams at a public hearing about his relationship with Mr Gallacher and he asked Mr Williams if the two men had 'hatched a corrupt scheme to make donations to the Liberal Party'.
"When that was denied, Mr Watson, counsel assisting, said to Mr Williams, the witness, 'Well, can I tell you by the end of this you're going to regret having given that answer.'
"That questioning of a witness asserted a question as evidence. Indeed, the question effectively became treated as the conclusion and destroyed this individual's career. That was quite wrong, and it illustrates all of the problems that we are trying to avoid by having a cautious approach to public hearings on the public sector side of the model that we've developed.
"That line of questioning prompted a warning in (NSW) parliament that Mr Watson's unwarranted corruption allegation, which led to Mr Gallacher's exclusion from his own party of choice and his resignation from parliament, amounted to 'an ­attack on the entire democratic fabric of the state'.
"So I must say that Mr Watson's objections to our model tell me that the model's probably about right, because that cowboy behaviour that you had from Mr Watson in that hearing destroyed a career without due process, without any fairness and without any of the protections that all of us have enjoyed in this country for many years."
Gallacher might not agree, but something good might be about to emerge from Watson's conduct. Its assessment by the nation's first law officer and ICAC's independent inspector might have saved the nation from catching the NSW disease.