ICAC inquiries damage reputations
Chris Merritt           3 March 2022
Published in the Australian Newspaper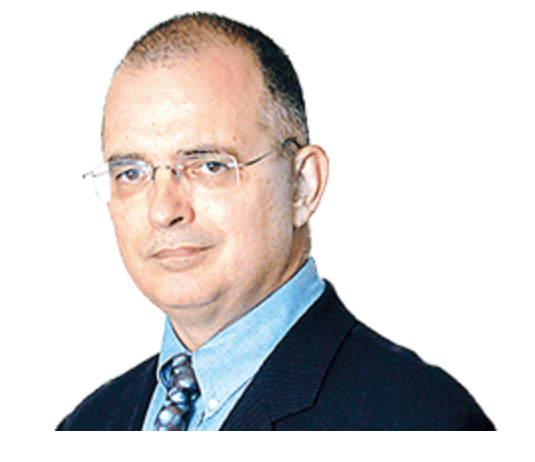 If Labor wins the coming election and establishes a federal anti-corruption commission, the design team might benefit from a long chat with Ian Robertson, who was Bob Hawke's personal lawyer for 28 years.
Robertson is national managing partner of Holding Redlich and has just survived an ICAC inquiry in which others – but not Robertson – were referred to the Director of Public Prosecutions for possible criminal charges.
He survived for two reasons: the first is that his accuser was known by ICAC to have given "false and misleading" evidence at a private hearing.
The second reason is just as important. Holding Redlich stood firm, backed its managing partner and adhered to one of the core doctrines of the rule of law – the presumption of innocence.
This week's ICAC report, which contains no adverse findings against Robertson, vindicates that decision.
The true scandal is all about ICAC. Knowing what it did about Robertson's accuser, why did it use a public hearing to ventilate her accusation?
That decision is even more questionable in the light of what ICAC's report says about this person's possible motivation.
That witness was Kaila Murnain, a former general secretary of the NSW Labor Party who was caught up in an inquiry into an alleged scheme to circumvent electoral funding laws. Former Labor MP Ernest Wong has been found corrupt and is among those referred to the DPP for a possible criminal charge.
Robertson was the principal partner at his firm dealing with NSW Labor's legal work.
Murnain told ICAC that when she learned from Wong about an illegal political donation, she sought advice from Robertson and was told to do nothing.
This week's report reproduces part of her evidence. She told ICAC that Robertson is supposed to have said: " … there is no need to do anything from here. Don't record this meeting, don't, don't put it in your diary. Forget the conversation happened with Ernest and, and I, I won't be, won't be billing you for this either."
Robertson has been a substantial public figure for decades. He is an officer in the Order of Australia and is a former chair of Film Victoria, a former deputy chair of Film Australia and Screen Australia and a former board member of the Australian Broadcasting Authority. Two years ago, when the government was looking for a new chair for the ABC, he was one of the candidates. Margaret Simons described him in The Guardian as an "eminent media lawyer".
The commission found that while the evidence shows Murnain told Robertson about Wong's disclosure, the evidence did not support her account of the advice Robertson was supposed to have provided.
The ICAC report says the commission "is bound to approach her evidence with caution … She admitted in her second compulsory examination on 20 August 2019 that she gave false or misleading evidence at her first compulsory examination".
She had also admitted she had made a false declaration to the NSW Electoral Commission.
On the question of Murnain's motivation, the commission's report says this:
"The advice that Ms Murnain said that she received from Mr Robertson would, if accepted, have the effect of not only explaining but, at least in part, absolving or excusing aspects of her later conduct in respect of her failure to disclose the Wong conversation in the course of investigations into this matter by the NSWEC and this Commission. In all the circumstances, the Commission cannot rule out the real possibility that self-interest may have played some part in Ms Murnain's evidence as to the advice that she said she received from Mr Robertson."
Robertson is off the hook, but so is the woman who tried to throw him under a bus. Murnain has not been found to be corrupt and her conduct will not be considered by the DPP for possible prosecution.
Wong is the only person found corrupt and is also among those referred to the DPP.
That corruption finding, however, needs to be kept in perspective. It is an unproven accusation from an agency that sits outside the justice system.
The question of whether Wong and the others broke the law is beyond its jurisdiction. Wong, therefore, is still entitled to a presumption of innocence – something that was lost in this week's media coverage.
Yet who is to blame? The same organisation that allowed Robertson to be smeared in public has outlined allegations against Wong in a public report, a press release and a "fact sheet". This was all done in the full knowledge that Wong and others might face a jury trial that is supposed to be fair.
Reports of ICAC's accusations are online forever, just waiting for curious jurors to abandon their promise to reach a verdict based only on what they hear in court.
If future criminal trials are delayed in order to allow the prejudicial effect of this material to dissipate, blame ICAC – not the media.
It is too late to address this problem for Wong and the others. But there is a solution. Instead of forcing the courts to delay or adjust their procedures to accommodate ICAC's thirst for publicity, why not force ICAC to accommodate the requirement of justice?
The great lesson from this affair is public hearings can damage the innocent. But for the fortitude of the partners at Holding Redlich, Robertson could easily have lost his career. Compare the conduct of this firm to the way the NSW government shunned former minister Mike Gallacher when he, too, faced an accusation at ICAC that came to nothing.